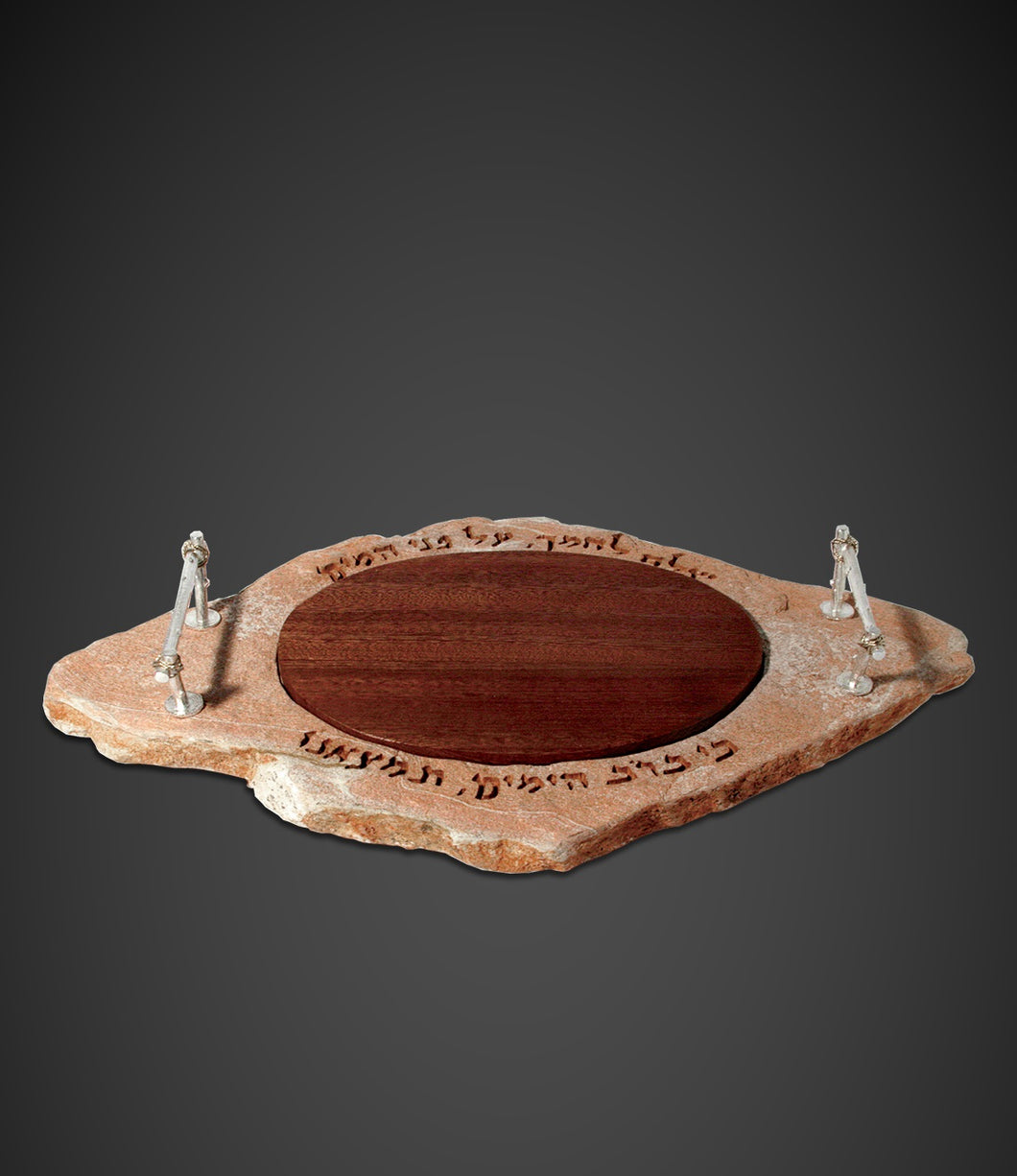 The Urban Challah Board
Regular price $5,900.00 Sale
#C-9
2002, Jerusalem stone
sterling silver mahogany.
Width 30cm,
length 40cm.
Limited edition, signed and numbered by the artist.
The Urban Challah Board gives a feeling of nature. The natural stone lends the
feeling of being on the river banks of Babylon. Adorning the mahogany wood
cutting surface is the verse "Cast thy bread upon the waters for thou shalt find it
after many days" (Ecclesiastes 11:1-2).
Two sterling silver handles in the shape of wooden branches allow easy handling.
Each work is signed and numbered by the artist and is available in a limited edition.