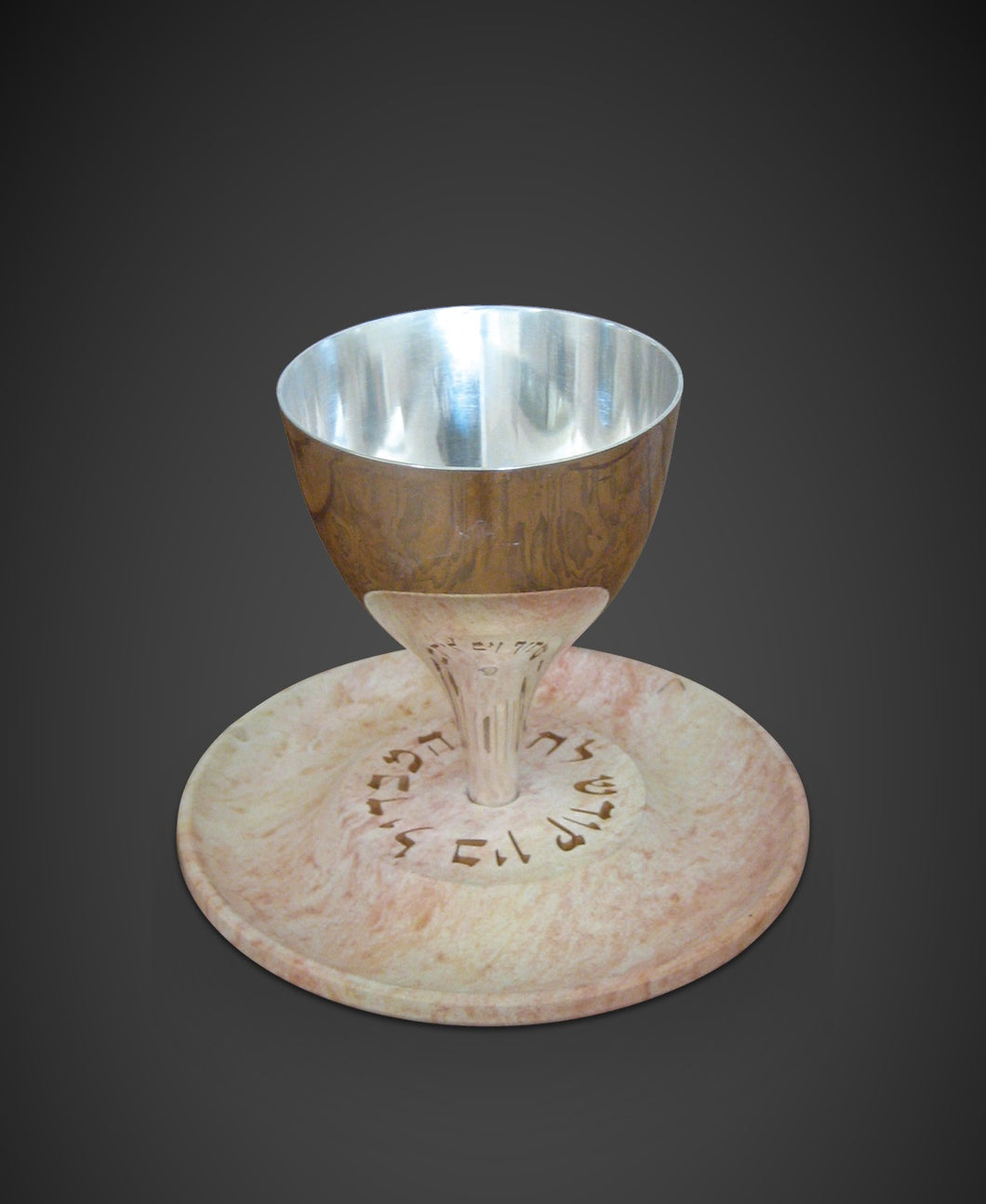 The Pedestal Havdalah Cup
Regular price $2,124.00 Sale
#H-5
2015, Sterling Silver and Jerusalem Stone
Height 15cm, Diameter 12cm.
Limited edition, signed and numbered by the Artist

The greatest tool we have for appreciation is the ability to distinguish and
differentiate. Thus the Havdalah ceremony heightens ones appreciation of the
Shabbat as it distinguishes between the Shabbat and the rest of the mundane
week. The main body of the Havdalah ceremony consists of the hagefen blessing
over the wine.
Before reciting the blessing over the wine, it is customary to lift the wine goblet
in the right hand and recite a selection of joyous verses from Isaiah and Psalms.
These uplifting verses bring an upbeat atmosphere to the new week.
There is a widespread custom among the Jewish people to fill up their Havdallah
cup to the point that it overflows. This overflowing of wine symbolizes Gods
blessing overflowing in our lives.
With this custom in mind Michael Kupietzky designed a Sterling silver cup that
rises from a Jerusalem stone pedestal. The base has a moat shape to capture
the over spilling wine. The Hebrew blessing which praises G‑d for separating
between the holy and the mundane is carved in the center and reflects off the
rising cup in its center.
Each work is signed and numbered by the artist and is available in a limited
edition.