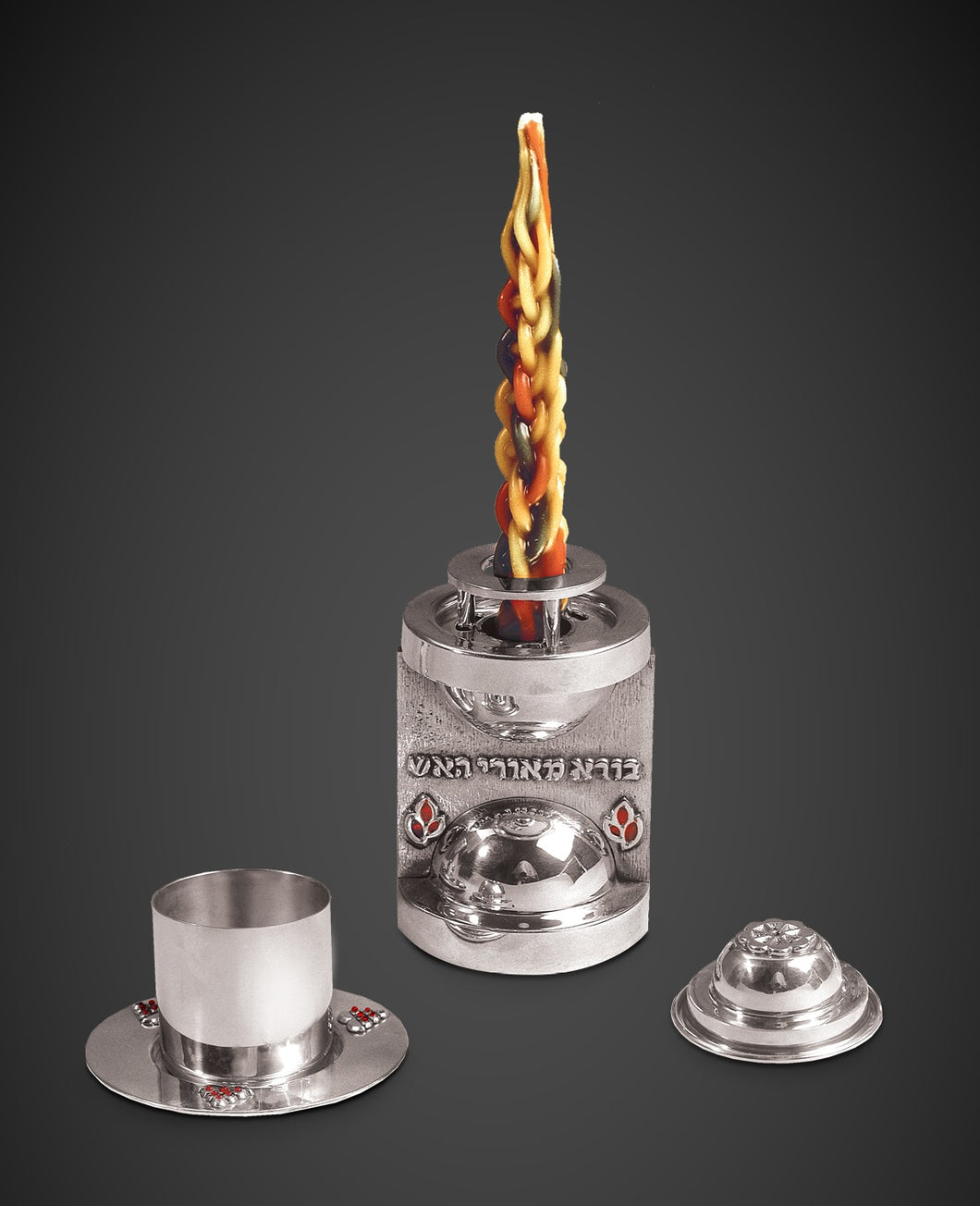 The Rubies Havdalah Set
Regular price $5,699.00 Sale
#H-1
1995, sterling silver inlaid with rubies.
Height 15cm, Diameter 7.5cm.
Limited edition, signed and numbered by the artist.

The Rubies Havdalah Set combines the clean lines of the modernist with the
traditions of the past. At first appearance, the creation seems to be one whole,
but as we go through the Havdalah ceremony, the piece unravels. The goblet, a
cylinder shape, is removed from a semi-circular globe. Within the globe, a sterling
silver ring lifts and serves as a candle holder.
The stem of the holder is a square plane, bisecting the half circles. On the plane,
the blessing "Creator of the light of the fire" is written in Hebrew lettering. Flanking
the words of the blessing are enlayed garnets representing flames of fire. Nesting
in the base is the spice box, a semi circular globe, adorned with a flower on its
capital. The sterling silver saucer is dressed with ruby inlay
in the shape of clusters of grapes. Thus, the division of the
cup into ceremonial objects that perform the functions of
the three blessings parallels the spiritual function of the
Havdalah, a separation between the holy Sabbath and the
rest of the week.
Each creation is signed by the artist and is available in a
limited edition.