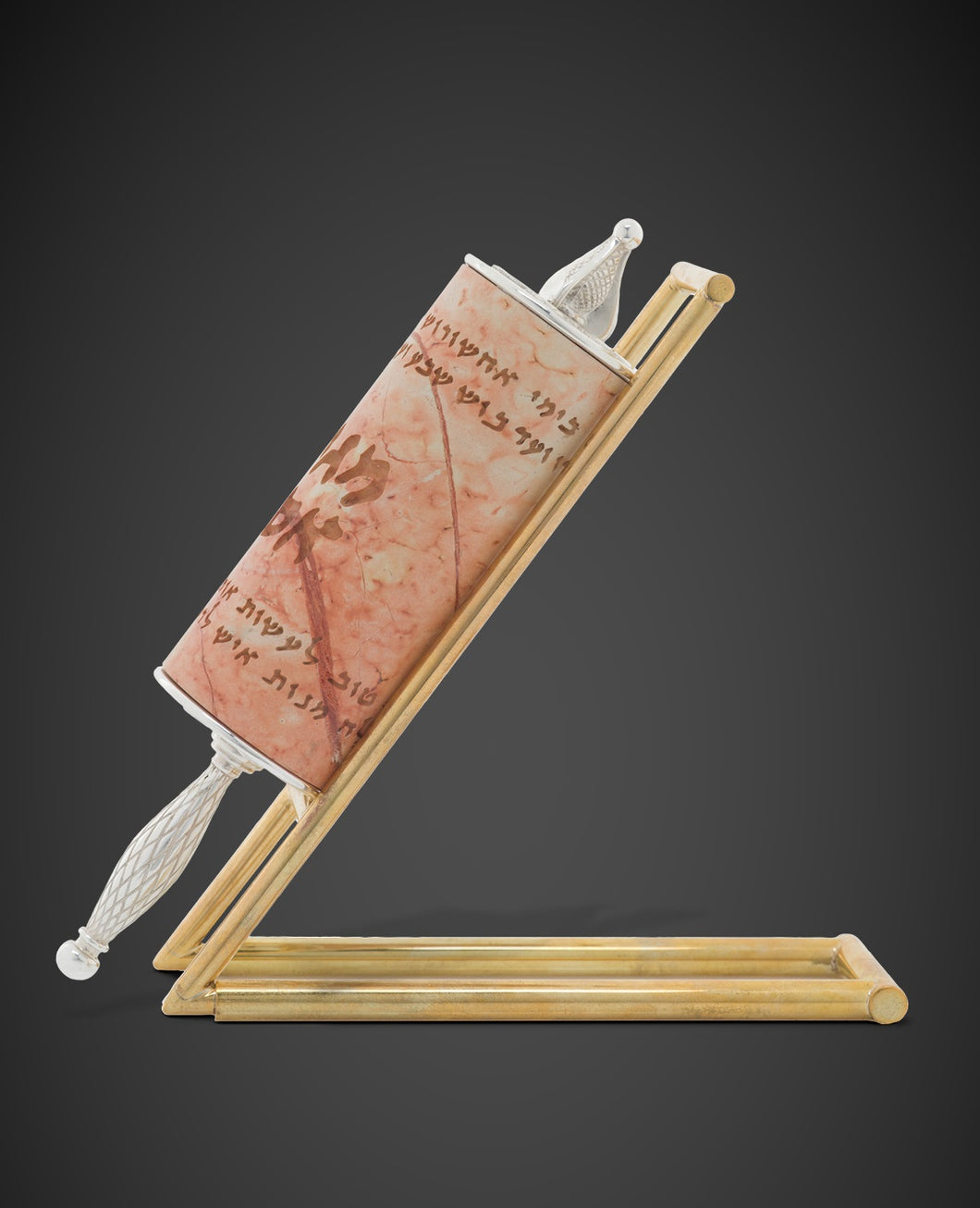 Mini Megillah Stone Case
Regular price $11,210.00 Sale
#MI-2
2006, Jerusalem Stone sterling
silver or brass patina finish.
Height 19.5cm, Diameter 4.5cm
Limited edition, signed and
numbered by the artist
The artist, in his quest to combine function with art, considered the function of the Megillah and devised an ingenious and aesthetic solution. The Mini Megillah was
created for easy and convenient use. The size of the mini parchment - nine centimeters high makes it easy to carry to the Megillah reading. A stone case protects the handwritten parchment. The flower on top of the case locks the
parchment into place. Each work signed and numbered by the artist and is available in a limited edition.