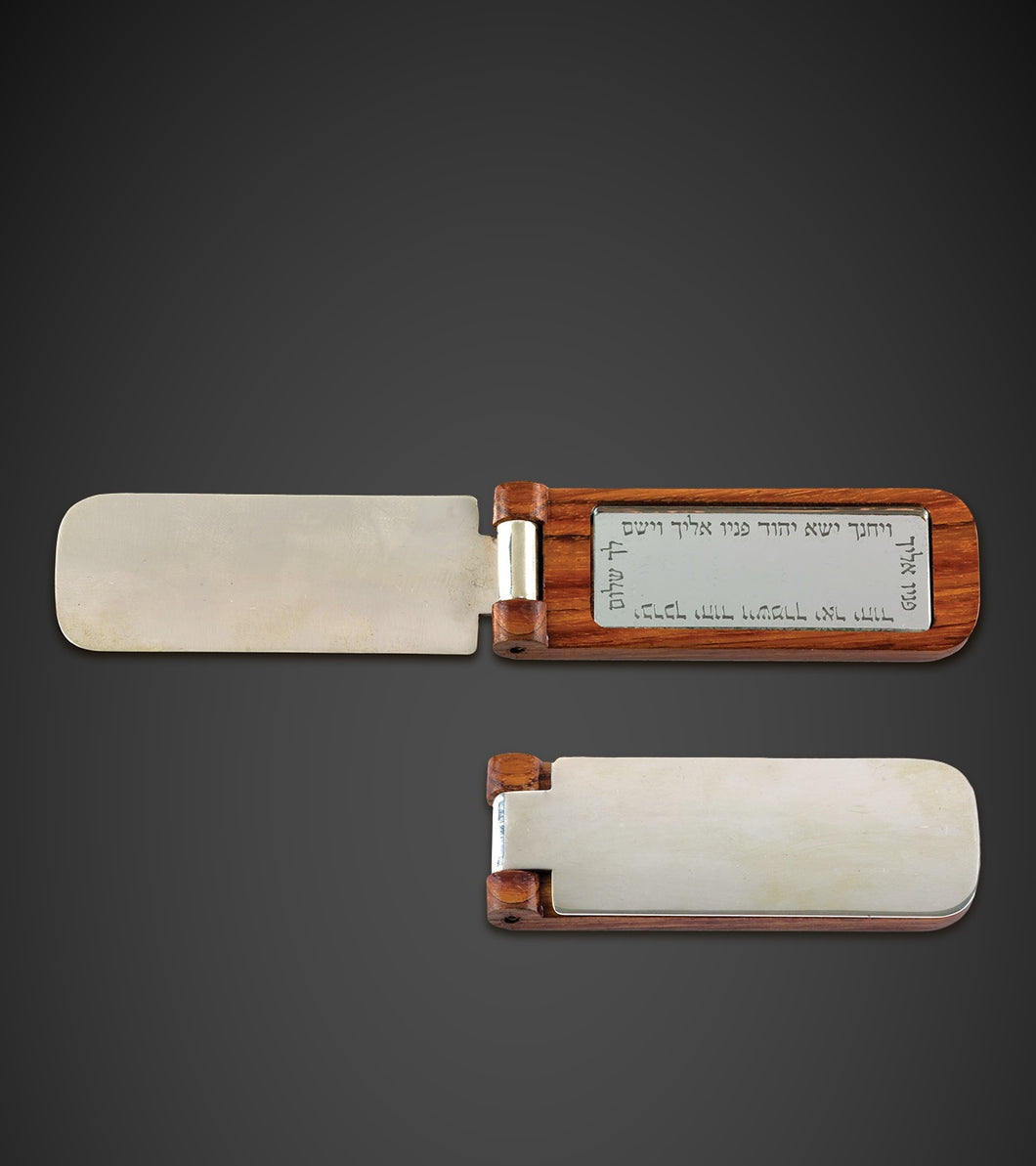 Birkat Kohanim Shoe Horn
Regular price $413.00 Sale
#X-9
2010, wood & silver plated brass
Width 3.5cm Length 19cm
signed by the artist
The Birkat Kohanim (priestly blessing) is a prayer recited by Kohanim (priests)
during certain synagogue services. Based on a Biblical verse, "They shall place
My name upon the children of Israel, and I Myself shall bless them," the blessing
consists of the following verses:
May God bless you and guard you,
May God make His face shine upon you and be gracious to you,
May God lift up His countenance upon you and grant you peace (Numbers 6:
24-26).
At the beginning of the ceremony, the Levites in the congregation wash the hands
of the Kohanim, and then the Kohanim remove their shoes. (If they are unable to
remove their shoes without using their hands, the shoes are removed prior to the
washing.) At the conclusion of the blessing, the Kohanim put their shoes back on.
The artist designed a shoe horn to facilitate this ceremony. A carved piece of rare
wood was used, in the center of which a mirror adorned with the Birkat Kohanim
was placed for the positioning of the tefillin. A silver-plated shoehorn that folds
to protect the mirror completes the piece.
Each work is signed by the artist.