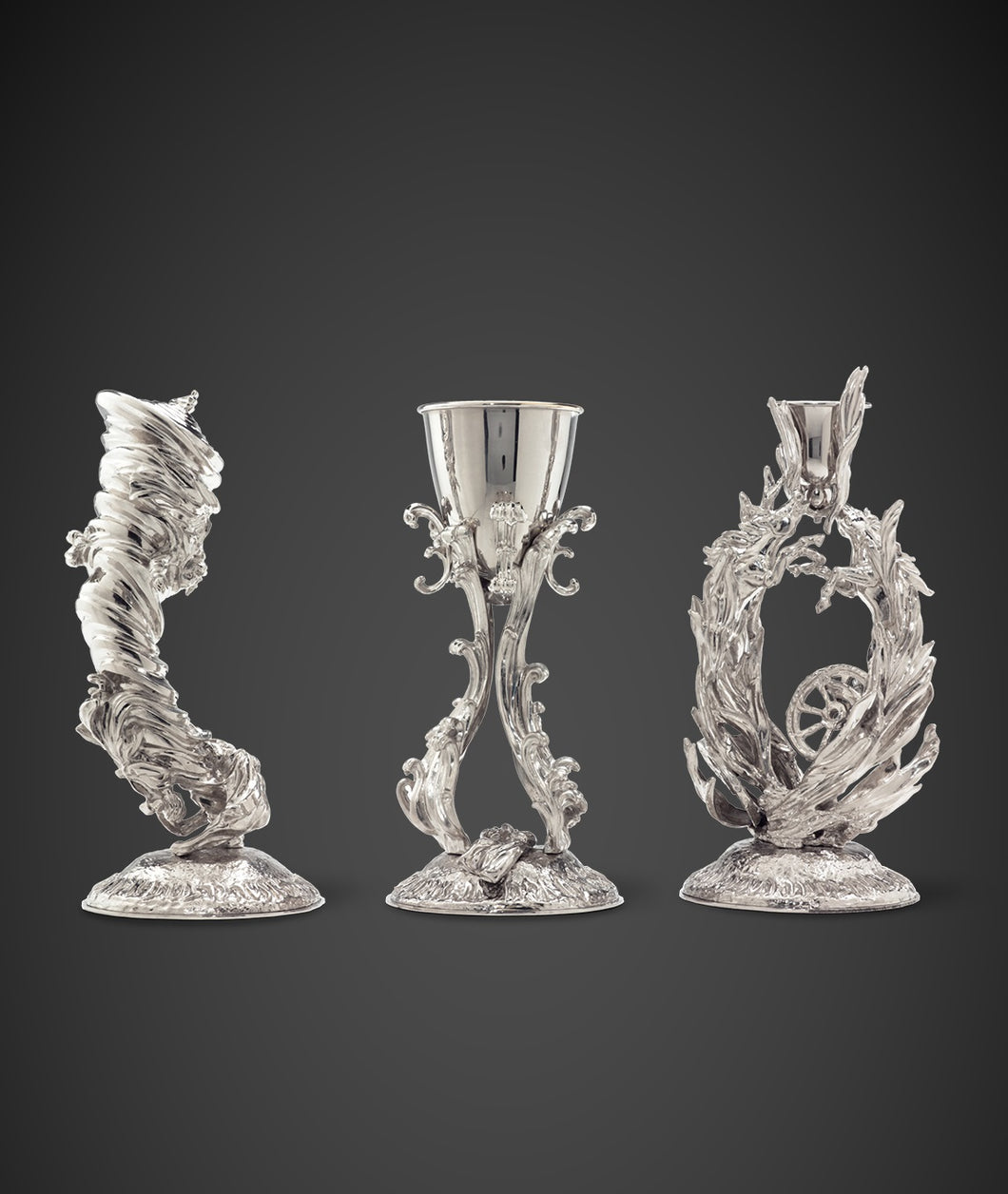 Eliahu's Havdalah Set
Regular price $87,320.00 Sale
#H-4
The Eliyahu Havdalah Set.
2013, Sterling silver or silver plate
Height: 29cm Diameter 13cm
Signed by the Artist Limited addition of 52 pieces same numeric
value of the word אליהו , Eliahu or ויבדל meaning "separation".

The Eliyahu Havdalah Set is a functioning sculpture work and was inspired by
Rabbi Asher Meir's book "Meaning in Mitzvot".
The Havdalah ceremony can be viewed as a symbolic re-enactment of the ascent
to heaven of the prophet Eliyahu (Elijah), who is mentioned in the special songs
sung at Havdalah. The cup represents the idea of havdalah, or separation; this
recalls how Eliyahu parted the waters with his mantle prior to his ascent and
his role in the future as the one who will resolve our doubts.The spices in the
spice-box restore the soul after the departure of the 'extra spirit' we experience
on Shabbat; this recalls the 'double measure of spirit' which descended on the
prophet Elisha after the departure of Eliyahu.
The candle with its flames recalls the horses and chariots of fire which bore
Eliyahu heavenward, causing the bereft Elisha to rend his coat in mourning.
Each work is signed by the artist and is available in a limited edition.
Each work is signed and numbered by the artist and is available in a limited
edition.