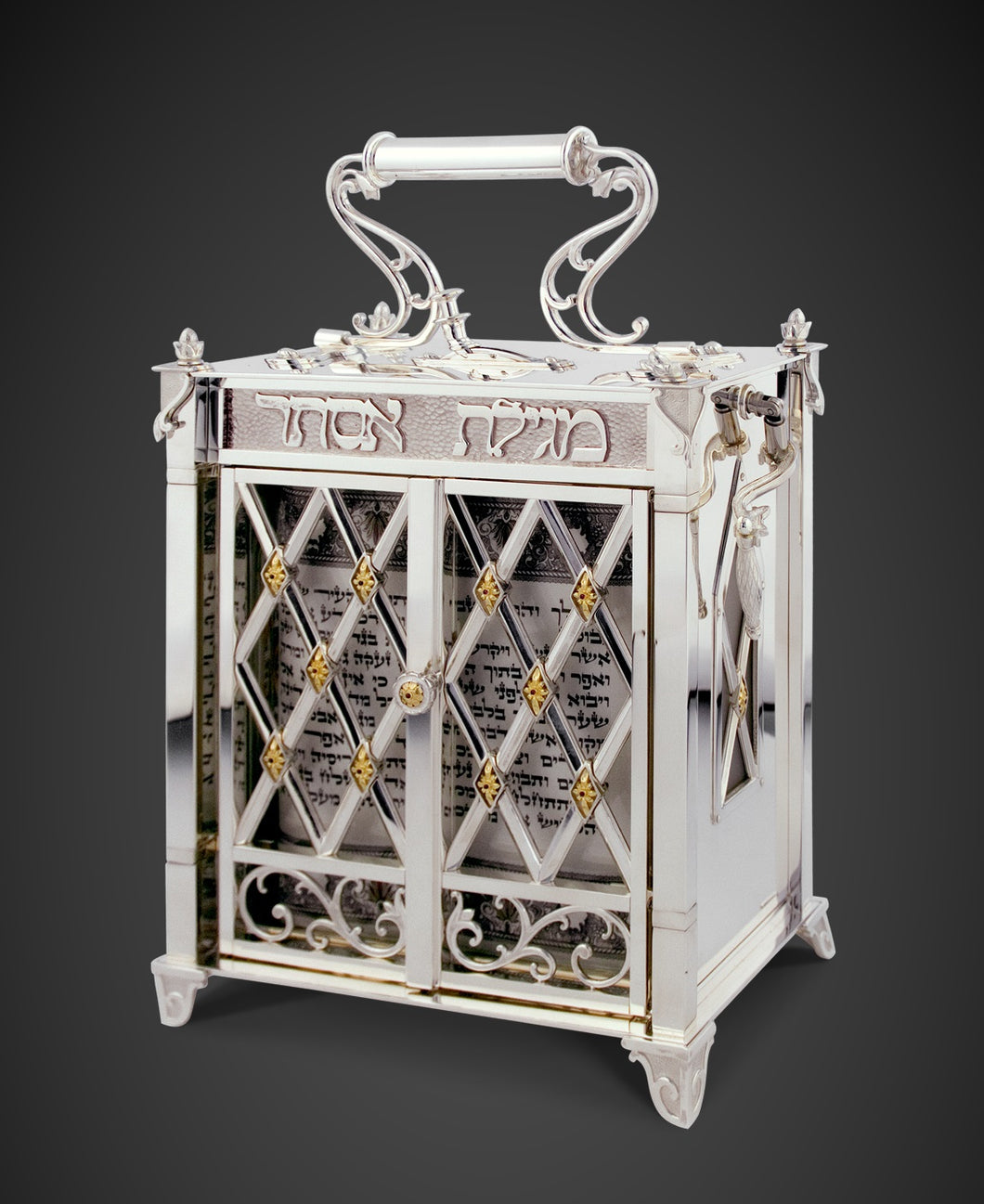 Megillah Display case
Regular price $77,880.00 Sale
#MI-1
2006, sterling silver.
Width 25.5cm, Height 25.5cm, Length 20.5cm,Width 13cm
Limited edition, signed and numbered by the artist
After intense research, a unique illustrated Megillah parchment was created.
Each of the drawings brings the spectator back to the time of Achshvarosh, king
of Persia. The drawings depict the deliverance of the Jewish people of the ancient
Persian Empire from Haman's plot to annihilate them. The rolled parchment is
housed in an exceptional Megillah case with a viewing mechanism. A sterling
silver rectangular structure holds the magnificent scroll. A dial handle is turned to
view the Megillah. Two front doors protect a glass shielding the parchment. The
artist has employed both the clean lines of the modernist with the traditions of
the past. The ornate design of the doors is highlighted by a smooth contemporary
surface.
Each work signed and numbered by the artist and is available in a limited edition.