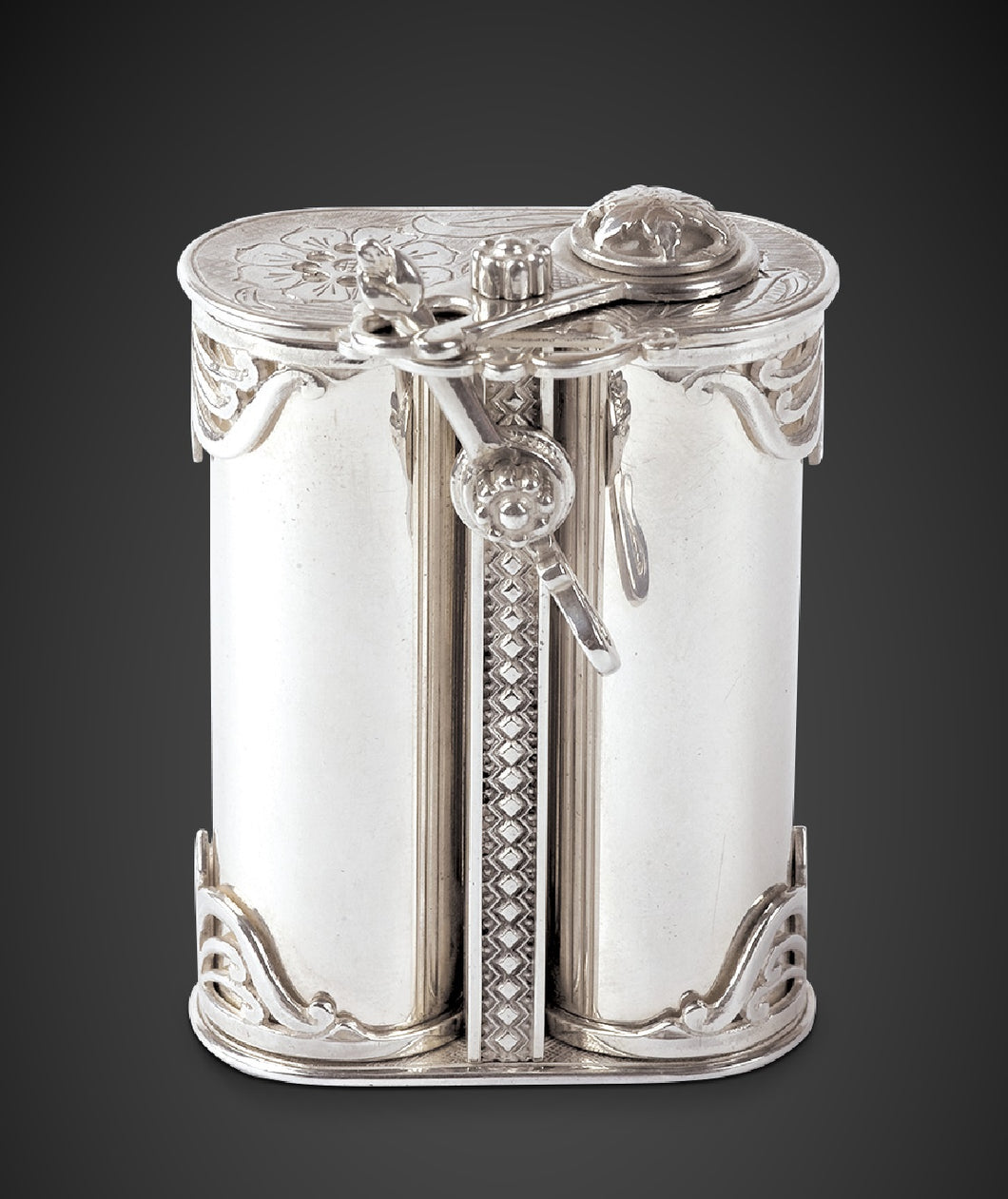 SALT AND PEPPER
Regular price $944.00 Sale
#X-3
2007, sterling silver or Brass Rhodium plate.
Height 6cm, Width 4cm, thickness 2.5cm.
Signed by the artist.
A traditionally paired set of condiments have been created. The pairing of salt and
pepper as table condiments dates to seventeenth-century French cuisine, which
considered pepper the only spice (as distinct from herbs such as fines herbs) that
did not overpower the true taste of food. They are typically found in a set of salt
and pepper shakers, often a matched set. The uniqueness of this creation is the
mechanism in the front of the piece. When in use, a quick movement of the thumb
can close the pepper and use the salt or vice versa.
Each work is signed by the artist.