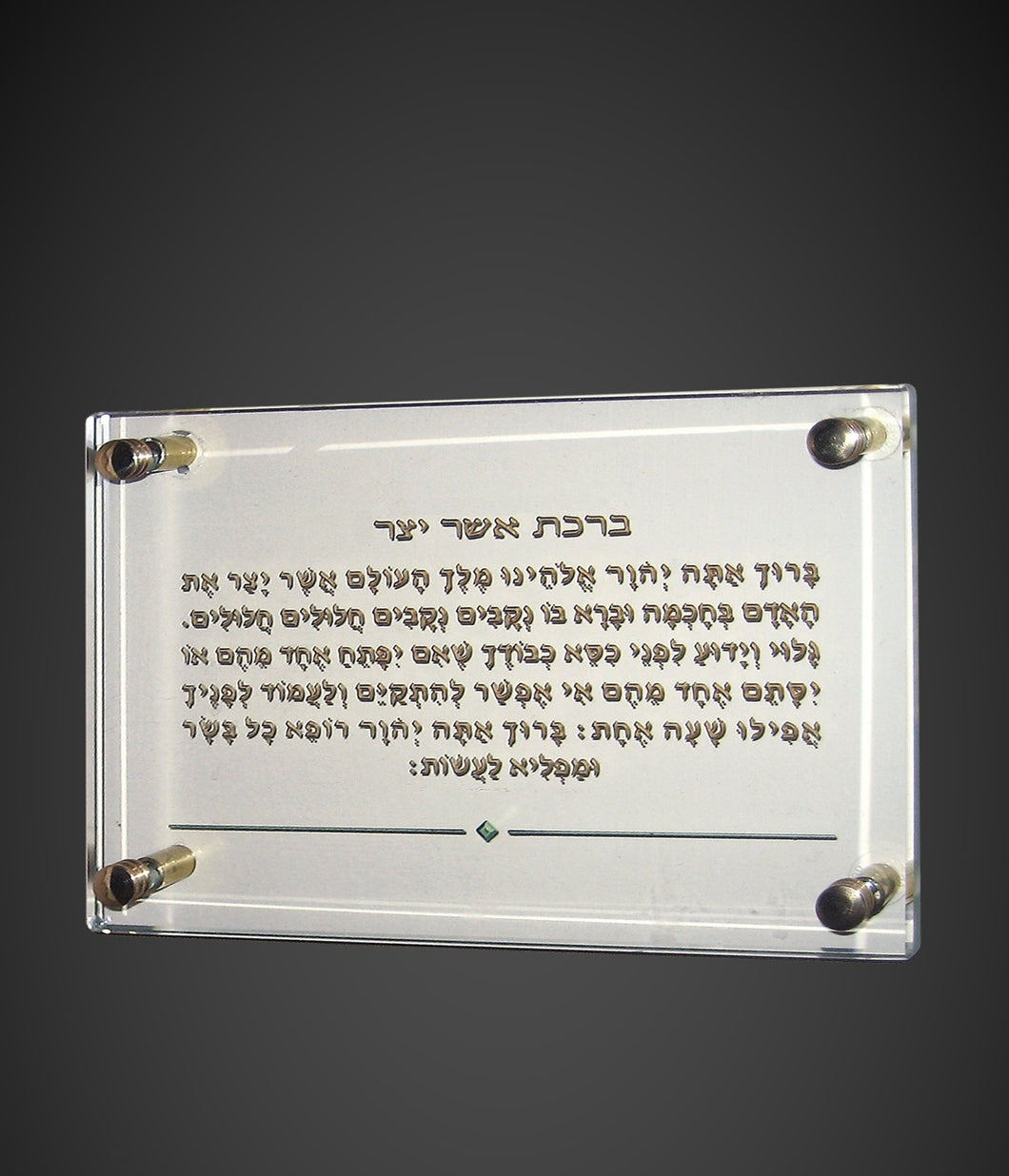 The Asher Yatzar Plaque
Regular price $354.00 Sale
#S-8
2009, Glass
Height 15cm, Length 21cm
Signed by the artist
The blessing of Asher Yatzar prayer is recited after exiting the W.C. upon
completion of any bodily functions. The prayer thanks God for allowing our body
to function and be healthy. It is intended to make us stop and think about the
complex mechanisms of our bodies.
The Asher Yatzar Plaque is made of glass. The prayer is etched from the back,
adding a three-dimensional effect. The Asher Yatzar Plaque is an elegant and
practical gift.
Each plaque is signed by the artist.