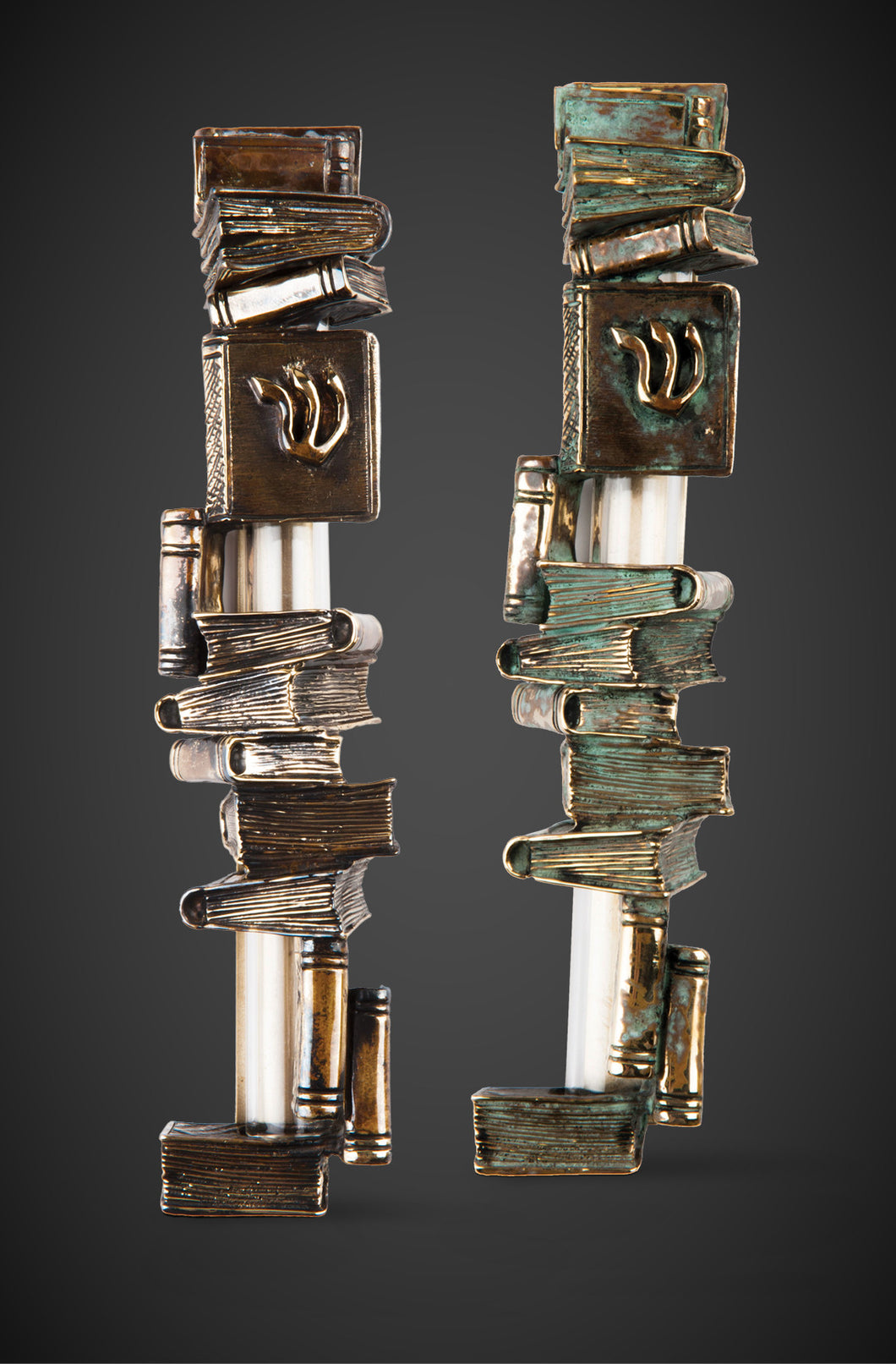 The Book Mezzuzah
Regular price $708.00 Sale
#M-35 2014, Brass with a patina finish or chrome finish or Sterling silver.
Height 17.5Cm. , Diameter 3.5 Cm. Signed by the artist.
When Korach stood up against Moses, Korach's antagonizing questions were to make a mockery of Moses and his teachings. The Midrash teaches us, one of the questions was:"What is a house full of holy books will be exempt from a mezuzah?" Moses replied, of course, the house must have a mezuzah. With this teaching in mind Michael Kupietzky created The Book Mezuzah as part of the book motif collection. The Artist has employed both the clean lines of the modernists with the traditions of the past. A smooth Glass tube housing the holy parchment is surrounded with a stack of traditional sefarim-books. The books are positioned one on top of another creating a unique sculpture. Each work is signed by the artist.