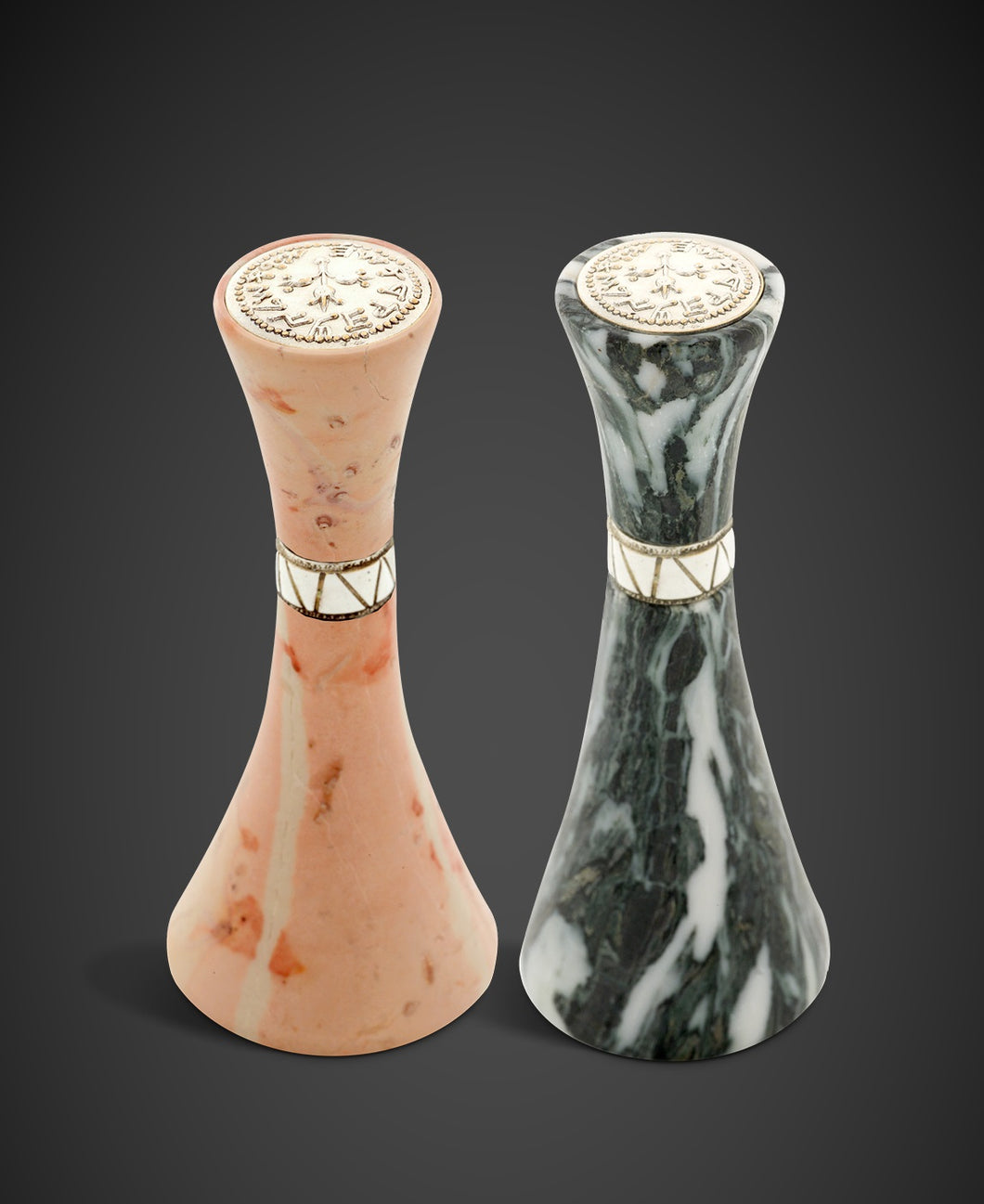 The Bulla Seal
Regular price $413.00 Sale
#X-10
2011, Jerusalem stone or granite, silver-plated brass
Height 11.5cm, Diameter 4.5cm
Each creation is signed by the artist.

A bulla is a type of seal impression. From the beginning of the 3rd millennium BCE, such seals were used to authenticate documents or show ownership. The artist created a unique gift from a piece of stone carved in an ancient Canaanite-style motif. A geometric ring in its center gives the piece a sense of the past, while the shape of the stone lends a royal look to the design. Sealing the top is a replica of a shekel coin from the time of the Temple. A wooden box similar to the crates used
to transports antiquities houses the piece together with the ink pad. A great way of marking your book collection. Each creation is signed by the artist.