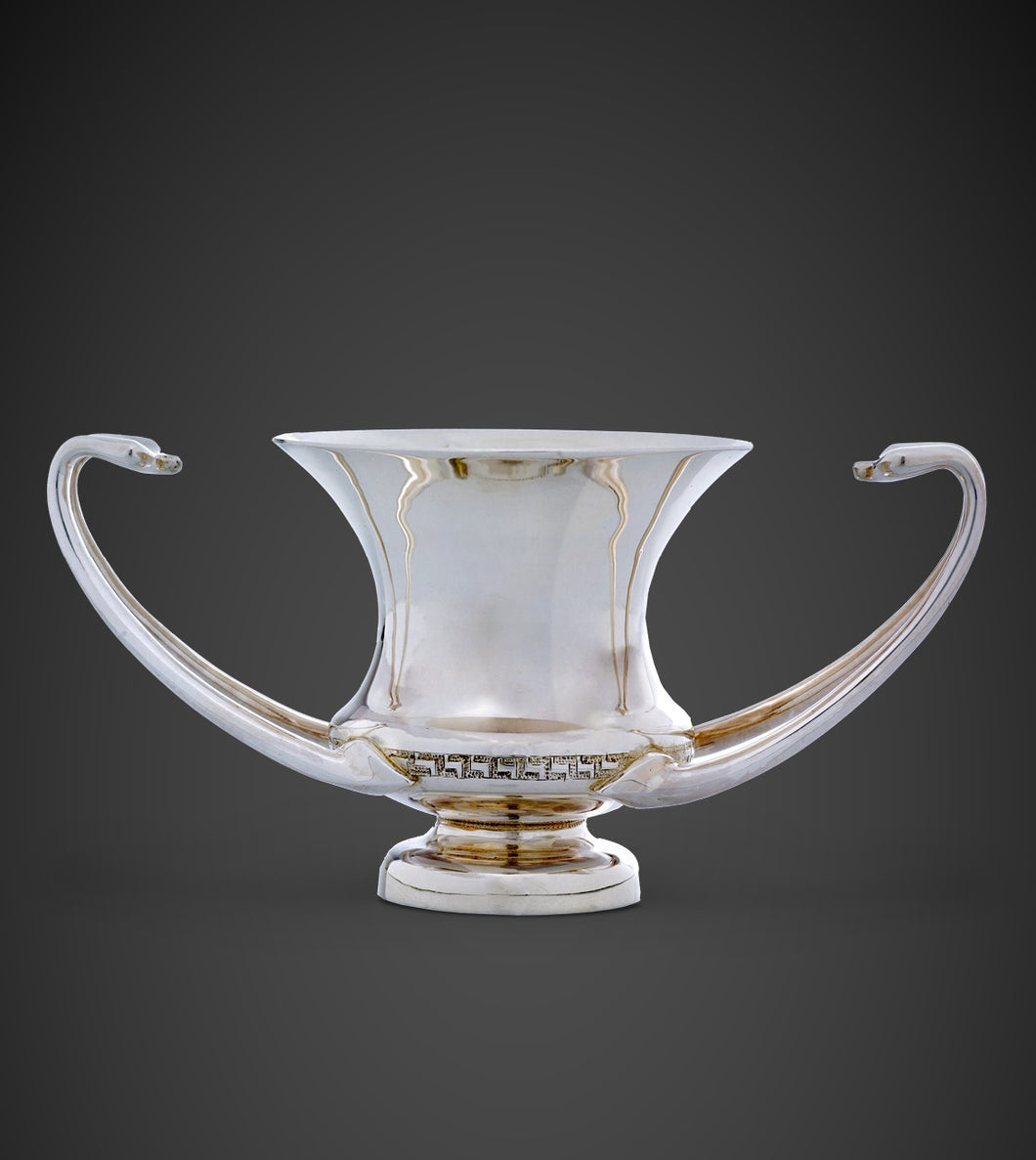 The Byzantine Washing Cup
Regular price $6,514.00 Sale
#W-5
2004, sterling silver.
Height 11cm, Diameter 12cm.
Limited edition, signed and numbered by the artist
The Byzantine Washing Cup, made of sterling silver, was
deliberately shaped by the artist to resemble the style used in
pagan worship by the Roman occupiers of Jerusalem. However,
the inside of this vessel is adorned with the Hebrew blessing
for washing hands, transforming the vessel into a purifying
cup. Each creation is signed by the artist and is available in a limited edition.