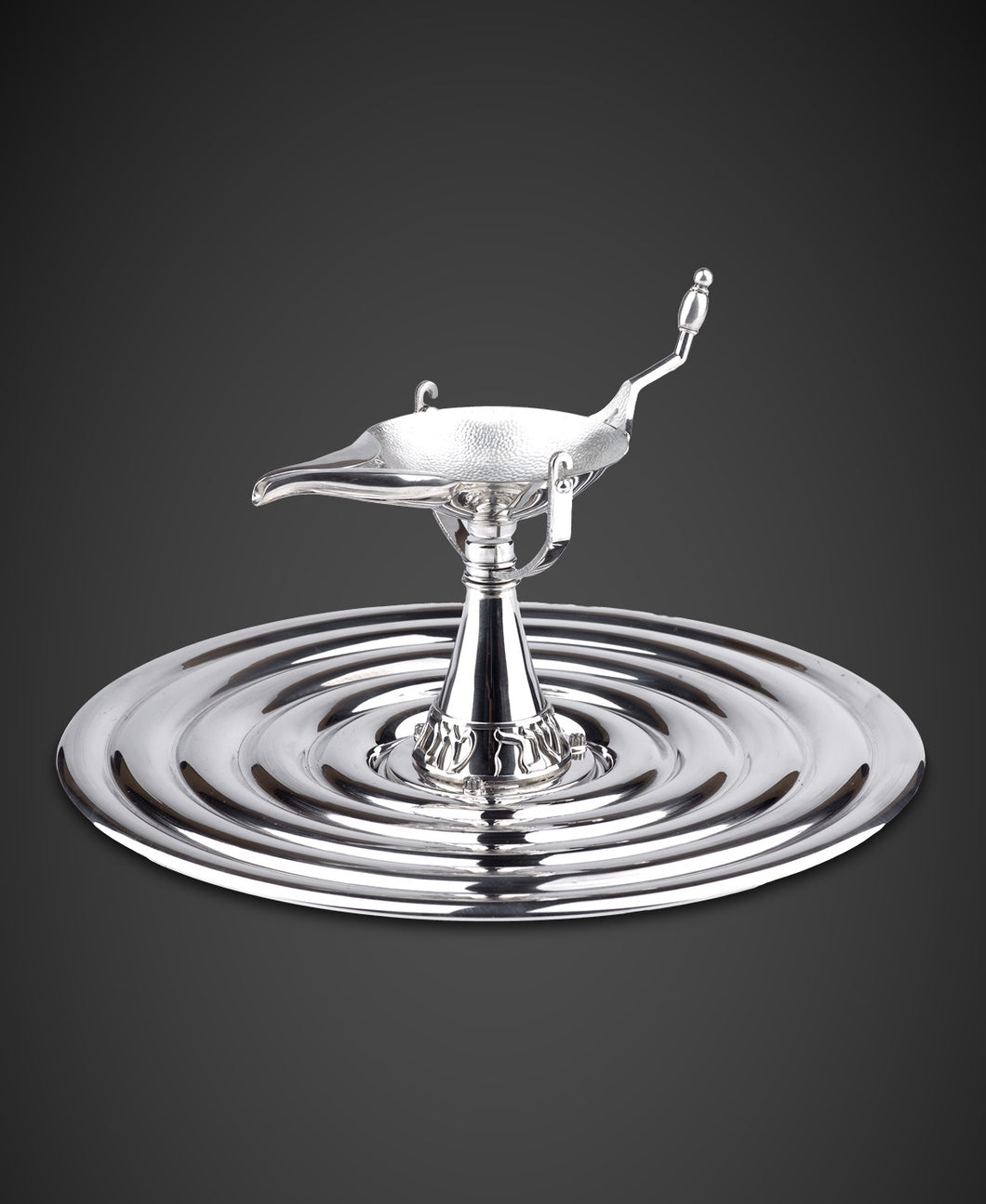 The Carousel Honey Dish
Regular price $10,620.00 Sale
#HD-2
2009, sterling silver.
Height 18.5cm, Diameter 30cm.
Limited edition, signed and
numbered by the artist
On the Jewish New Year Rosh Hashanah, after the holiday prayer service, we say
kiddush over wine and eat a festive meal. Special Rosh Hashanah food customs
have developed over the centuries. We say the blessing over the bread and dip a
round challah into honey. Next, we dip a piece of apple into honey and ask for a
good and sweet year.
A sterling silver round tray was created. The ring shape is reminiscent of the loops
of a honeycomb. A silver pillar supports a saucière. The saucière is able to tilt and
turn on its axle allowing the honey to be distributed. With a half turn, the pillar
and saucière are removed, allowing the tray to be passed around.
Limited edition, signed and numbered by the artist and is available in a limited
edition.