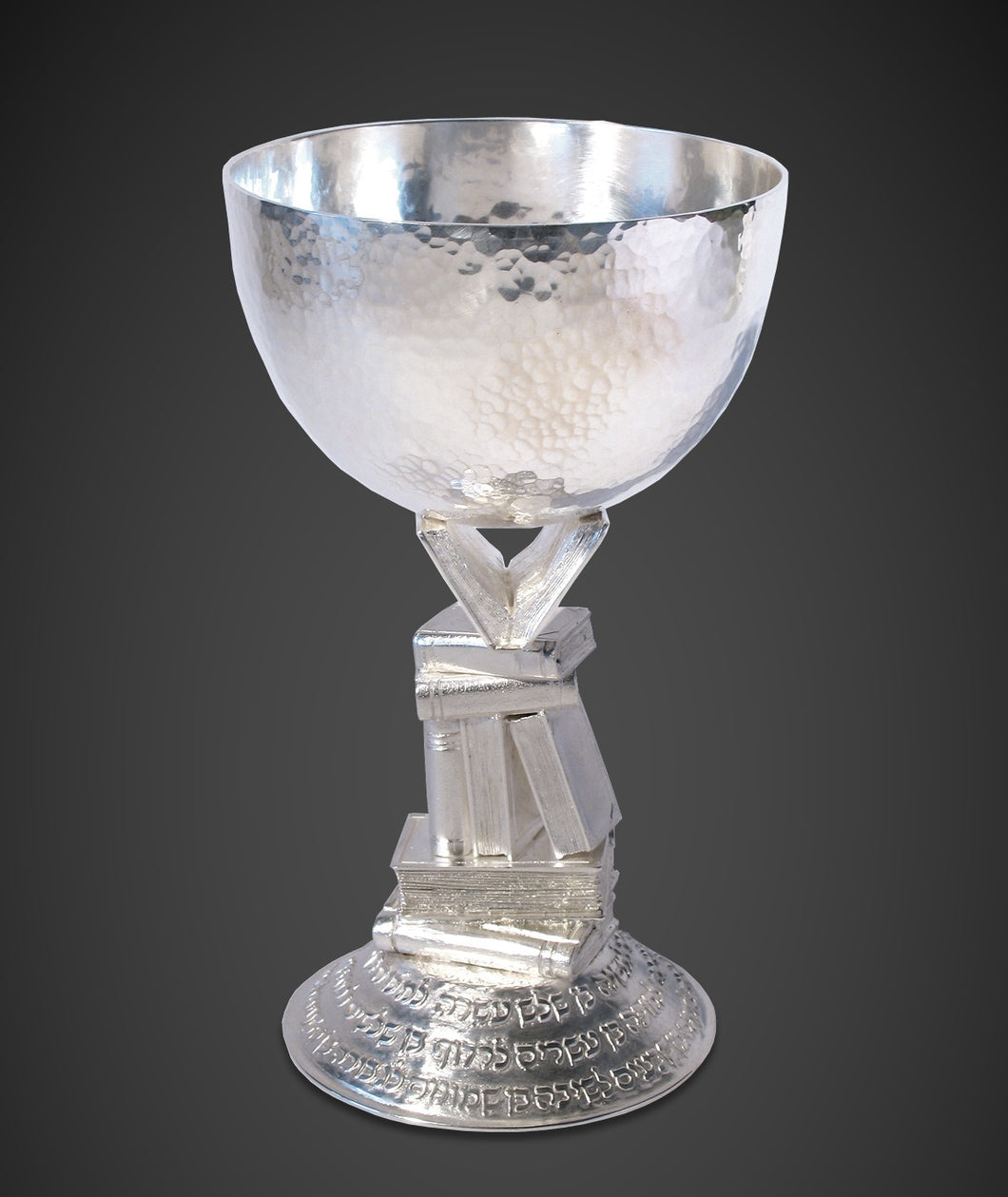 The celebration Kiddush Cup
Regular price $5,971.00 Sale
#K-6
2005, sterling silver
Height 17.5cm, Diameter 10cm
Limited edition, signed and numbered by the artist

The Celebration Kiddush Cup was created as a tribute to the various stages of
life. In this kiddush cup, the artist has employed the clean lines of the modernists
and the traditions of the past. A stack of seforim (books) are positioned one on
top of each other, creating a stem for the round goblet, symbolizing that one
should learn throughout one's life. The base is adorned with a verse from Pirkei
Avot: "At five years, the age is reached for the study of the Scriptures; at ten, for
the study of the Mishna; at thirteen, for the fulfillment of the mitzvot; at fifteen,
for the study of the Talmud; at eighteen for marriage; at twenty for pursuit; at
thirty for physical strength; at forty for understanding; at fifty, for giving counsel;
at sixty, he attains old age; at seventy, the fulfillment of years; and at eighty, he
attains spiritual strength."
The kiddush cup acknowledges the various stages in life, adding extra meaning
to every celebration.
Each work is signed by the artist and is available in a limited edition.