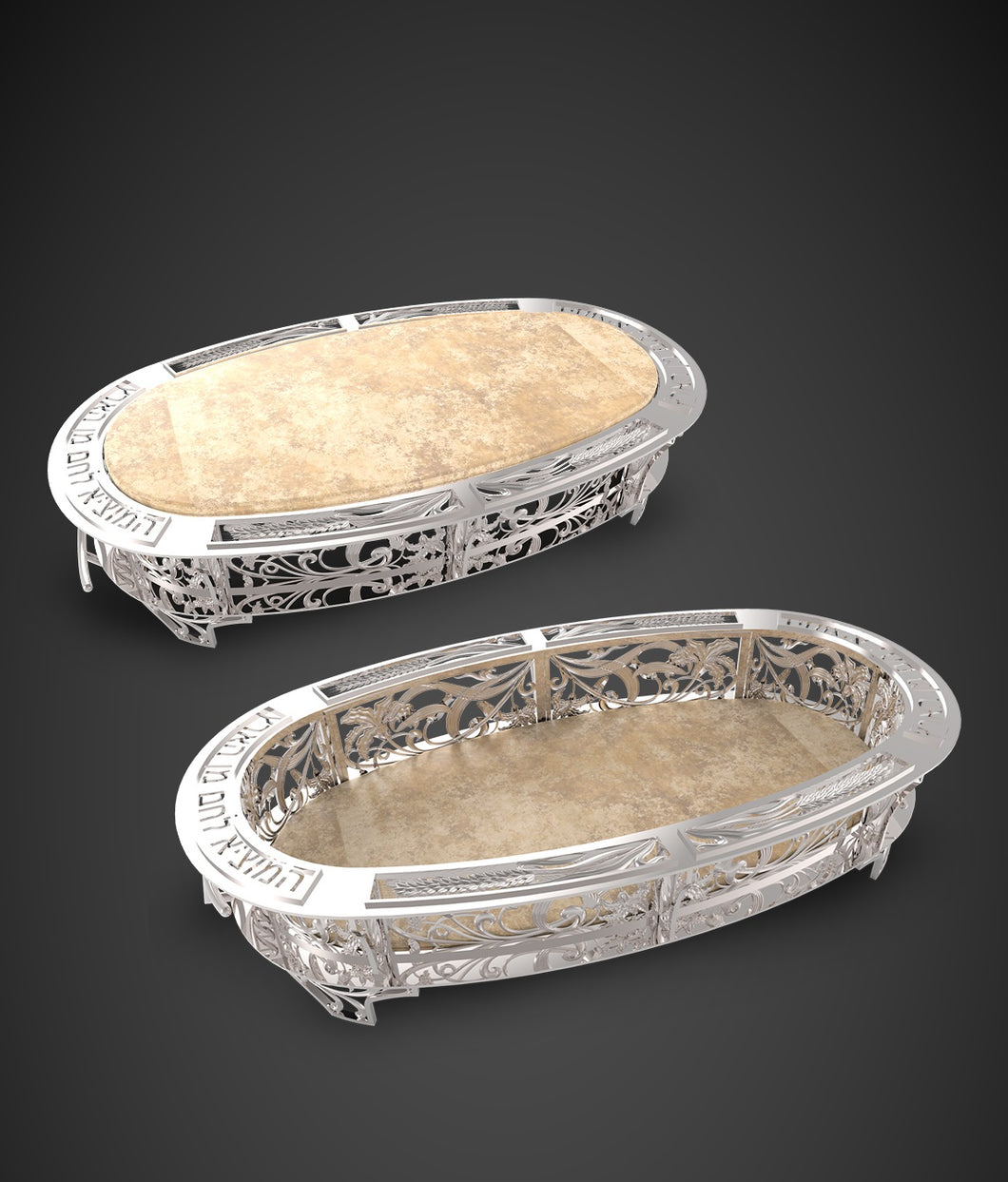 The Challah board basket
Regular price $18,880.00 Sale
#C-13
2016, Sterling Silver
Height 10 cm, Length 46 cm, Width 26 cm
Signed and numbered by the Artist
Rabbi Yohanan and Rabbi Eleazar both explain that as long as the Temple stood,
the altar atoned for the people of Israel, but now a man's table atones for him.
(Talmud Bavli - Berachot 55a)
After the HaMotzi blessing is recited the head of the household slices the bread
and distribute it to those at the table. The reason being and as the Talmudic quote
to provide a symbolic atonement for each participant around the table-the alter.
Michael Kupietzky has created a unique challah board. A sterling silver basket
with a stone cutting surface in its center serves as a challah cutting board and
turns into a basket to pass around the cut challah. The sterling silver basket has
two handles. When pulling down the handles the cutting bored surface rises to
allow the challah to be cut. After the slicing is complete one pulls the handle back
up and the cutting surface descends to the bottom creating a beautiful basket.
Flanking the two sides of the top surface is the blessing, "Ha Motzi Lechem Min
Haaretz" (Blessed is He Who brings forth bread from the earth") between them is
a wheat motif. A floral design serves as walls for the basket. Four traditional legs
complete the composition.
Each work is signed and numbered by the artist and is available in a limited edition.