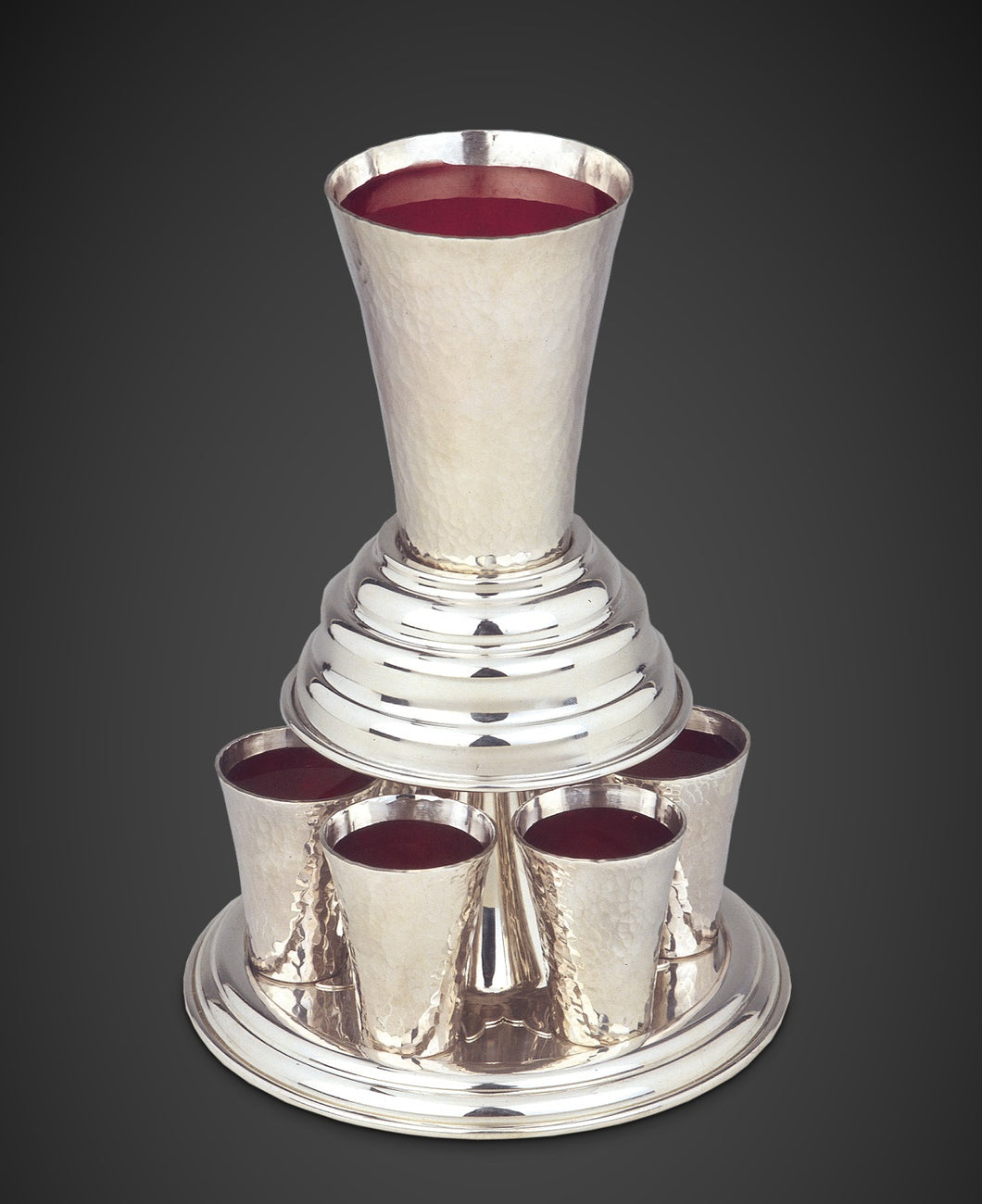 The Conical Fulfilling Cup
Regular price $5,021.00 Sale
#F-3
1994, US patent sterling silver
Height 23cm, Diameter 15cm
Limited edition, signed and numbered by the artist
The artist created a two-tier work, with the upper level housing the primary
kiddush cup, and the lower level composed of a group of six smaller, secondary
cups. An interconnecting set of funnels permits clean distribution of the wine
into the secondary cups.
The Fulfilling Cup (conical model) has post-modernistic, geometrical lines. The
goblet's form is an amalgam of a cone and a cylinder. This shape is echoed in the
smaller cups on the lower tier.
This piece is available in both hammered or smooth sterling silver.
Each work is signed by the artist and is available in a limited edition.