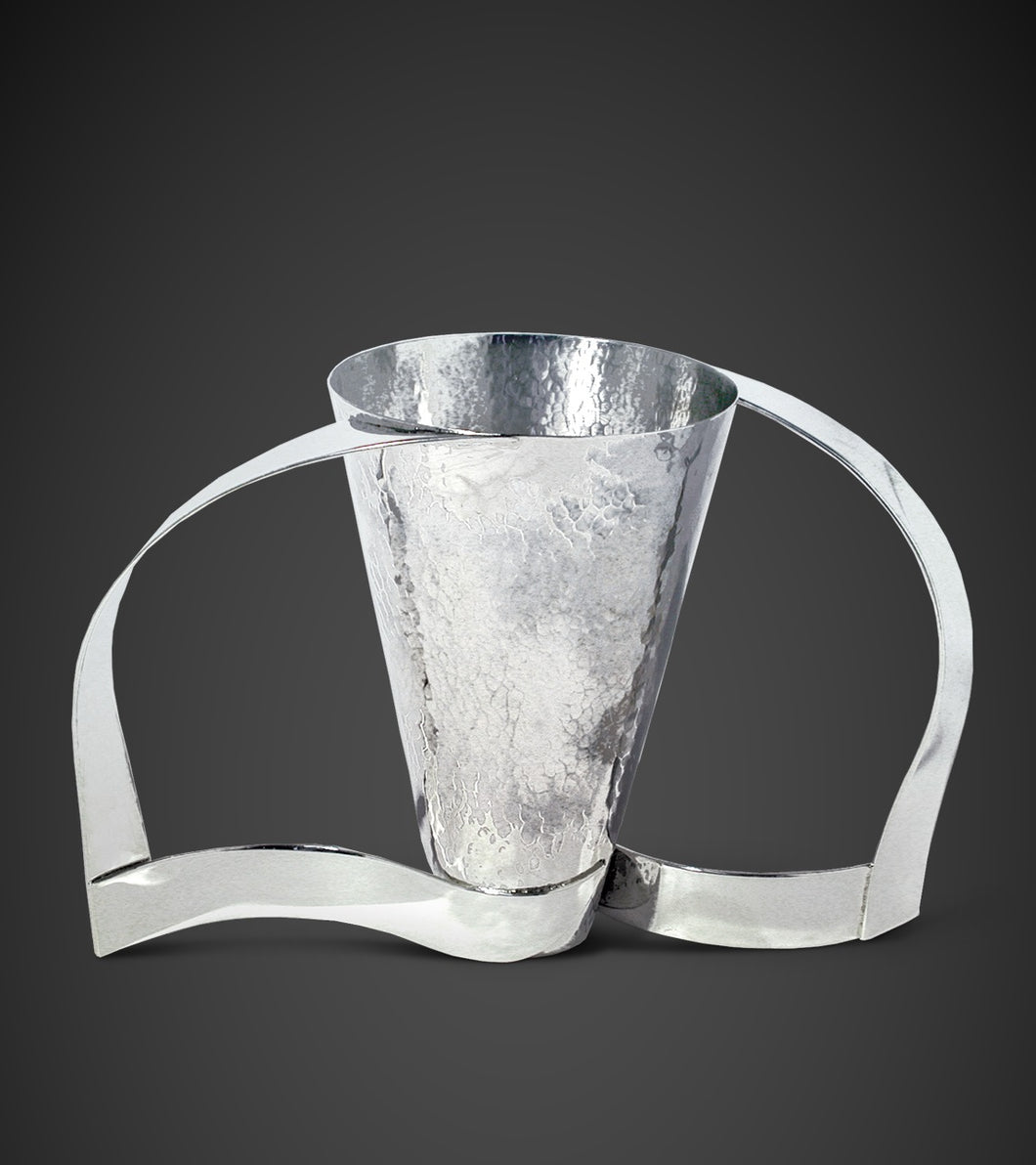 The Conical Washing Cup
Regular price $2,714.00 Sale
#W-4
2003, sterling silver.
Height 15.5cm, Diameter 14.5cm.
Limited edition, signed and numbered by the artist
"Speak unto the congragation of Israel and say unto them: You shall be holy for I
the Eternal your God am holy" (Leviticus 19:2).
The tradition of purifying one's hands before eating bread is not only a physical
act but also a spiritual one. Hands symbolize our interaction with the physical
world; water symbolizes Torah and wisdom. We pour water over our hands, and
through this action, we ask God to guide our hands with wisdom.
The artist has created a washing cup with a post-modernistic shape and geometrical
lines. The cup's form, an amalgam of a cone and a cylinder, is embraced by
spiraling sterling silver streamers that serve as handles. The hammered finish
disguises any indentations that may result from use.
Each creation is signed by the artist and is available in a limited edition.