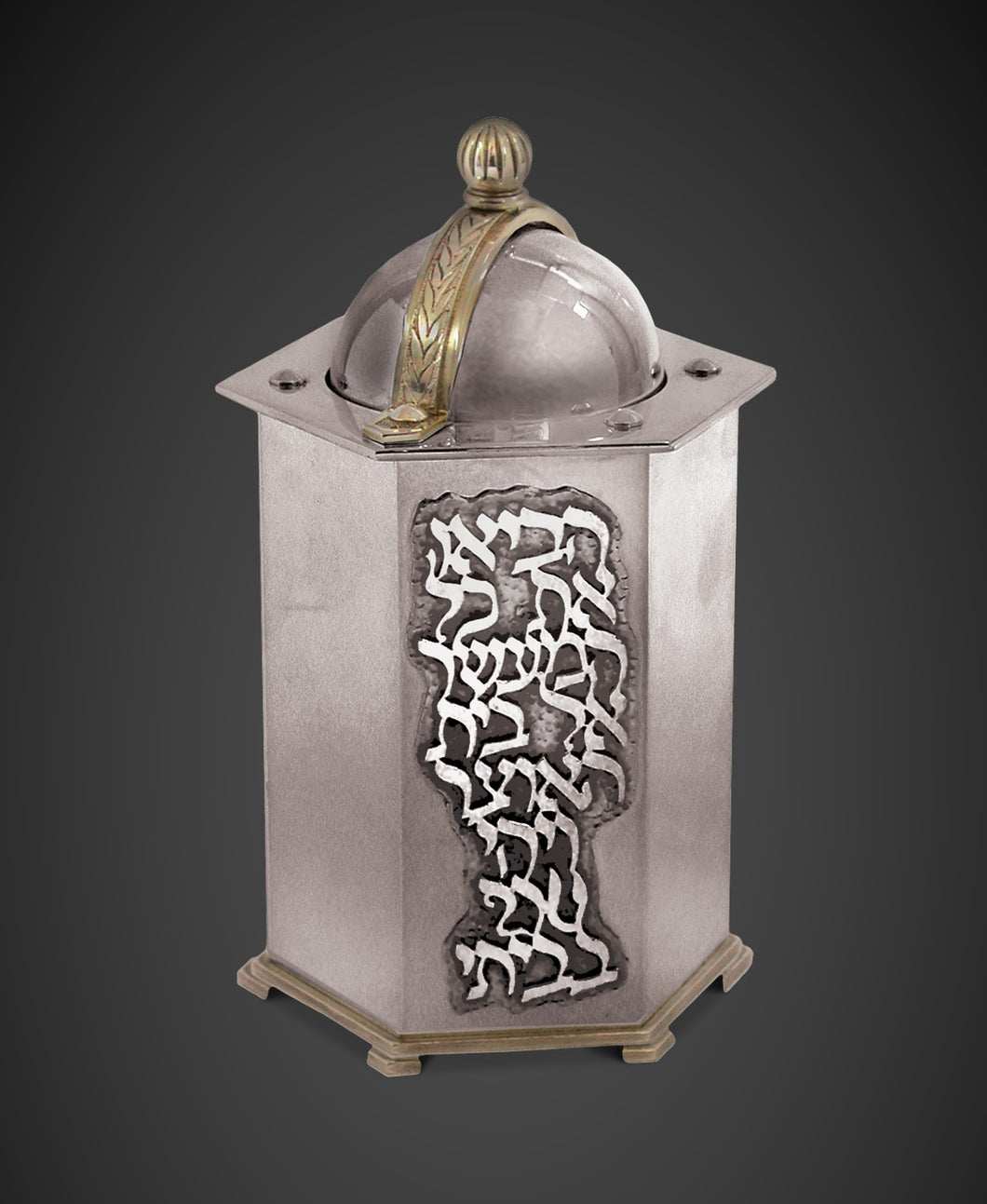 The Dome Tzedaka Box
Regular price $17,700.00 Sale
#T-6
2001, sterling silver
Height 14cm, Width 9x9cm
Limited edition, signed and numbered by the artist
The Dome Tzedaka Box represents the Holy Temple and the relationship of charity
that exists between man and God. The Torah teaches us that giving to the Temple
is the first stage in giving charity. This Tzedaka box is embellished with the
following verse, from Malachi 3:10: "Bring all the tithes to the storehouse, so that
there may be food in my house. Test me in this, says the Lord Almighty, and see
if I will not throw open the floodgates of heaven and pour out so much blessing
(for those who serve in the Holy Temple)".
When one turns the knob at the top, the dome retracts, enabling money to enter
the box like the floodgates of heaven.
Each work is signed and numbered by the artist and is available in a limited
edition.