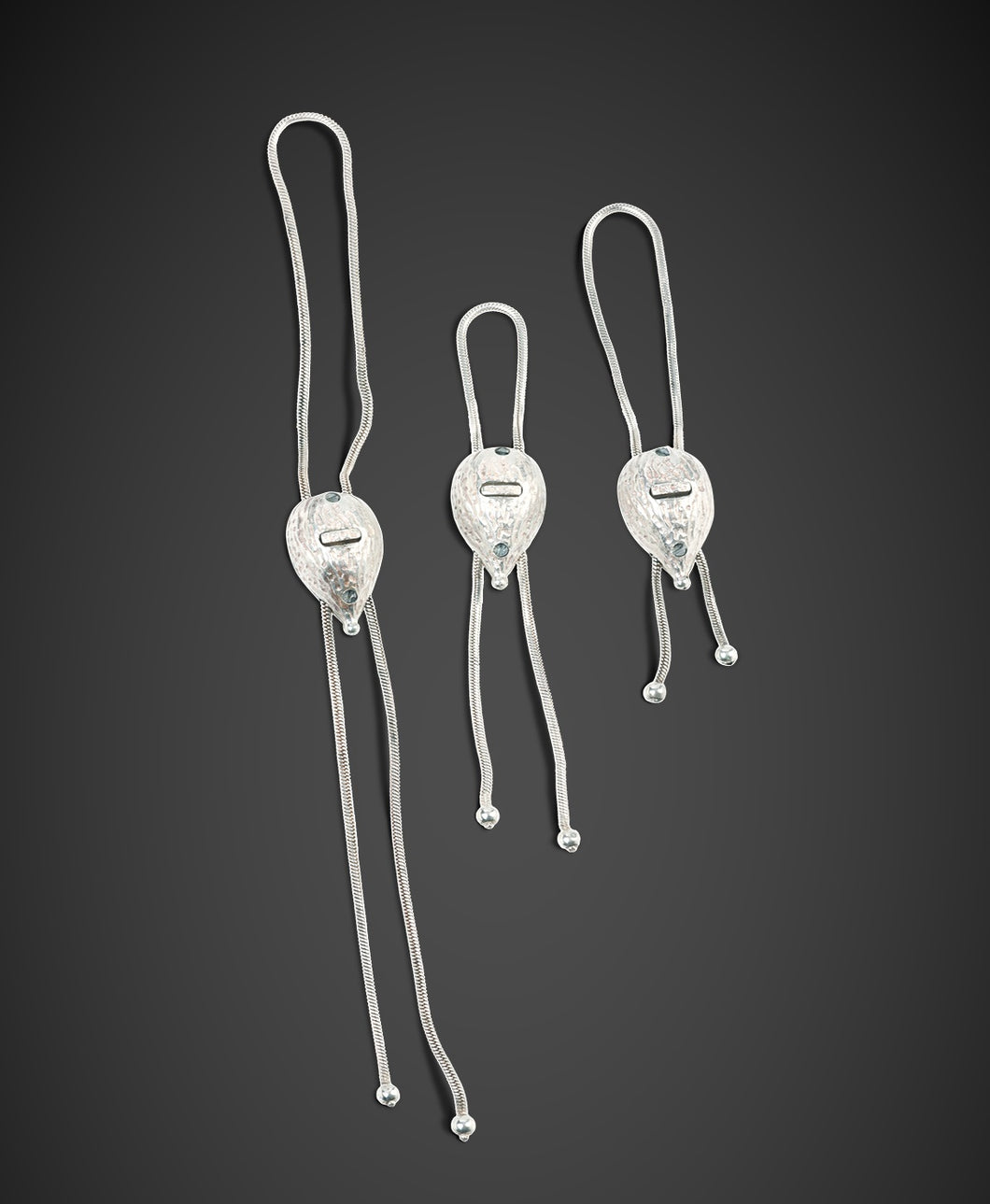 The Etrog Ring Trio
Regular price $570.00 Sale
#X-1
1998, sterling silver.
Length 2cm.
On Sukkot, it is customary to bind the lulav with the hadas and aravot leaves in three places by taking a leaf off the lulav and forming a ring. The Mishnah in Succah tells us: We may not bind the Lulav bundle except with its own kind. These are the words of Rabbi Yehudah. Rabbi Meir says: We may bind it even with linen thread. Rabbi Meir said: There was a time in which the people of Jerusalem used to bind their Lulav bundles with gold fibers. The Rabbis said to Rabbi Meir, "the people of Jerusalem would bind it with its own kind underneath the gold wrapping." The Etrog Ring Trio is a novel way of binding the lulav. A group of three miniature etrogs is fashioned out of sterling silver. Each of these etrogs is laced with a silver chain, which is used to fasten the lulav bundle. In its center, a mechanism works to tighten or release the chain and adjust it to the circumference of the lulav.
Each work is marked by the artist and is available in a limited edition.