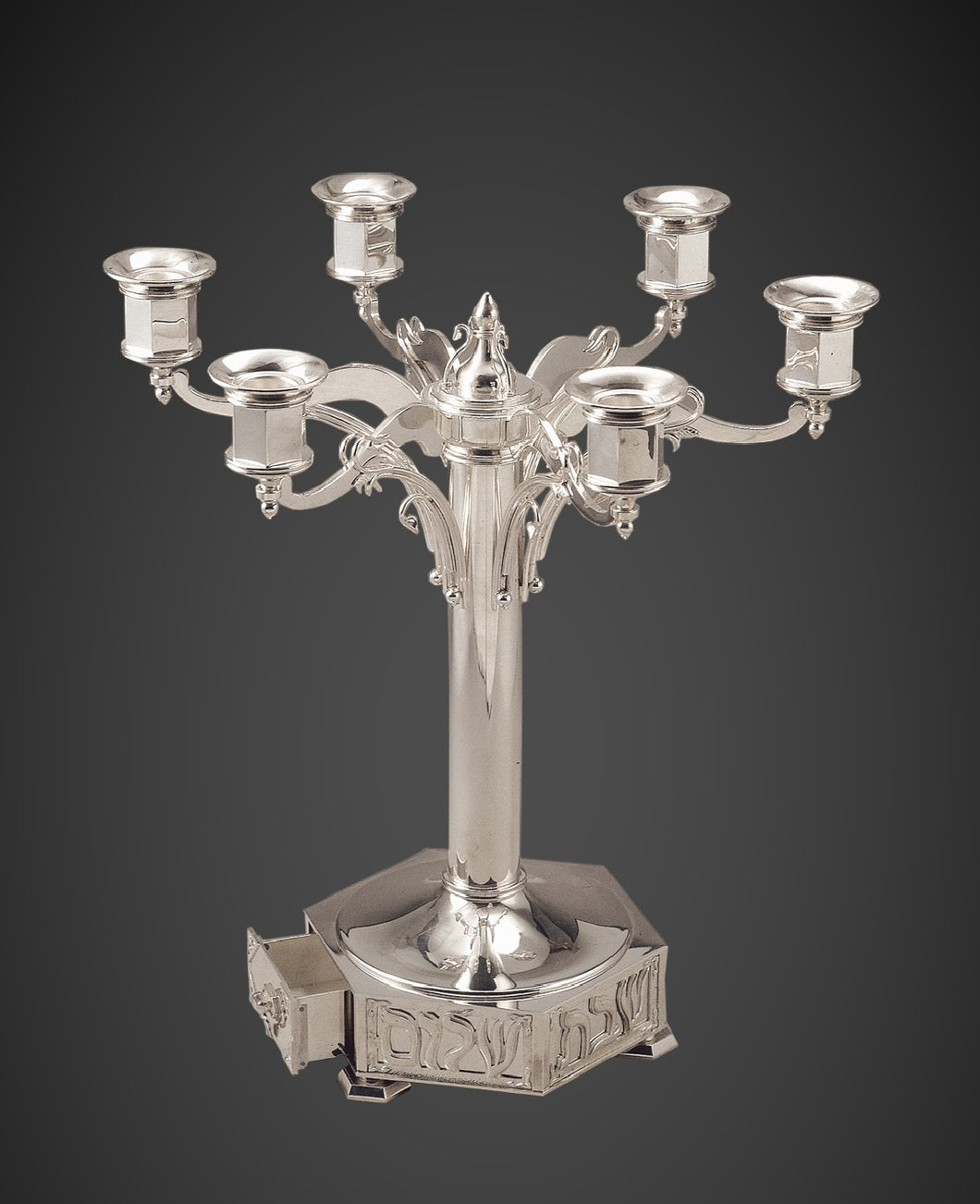 The Family Candelabra
Regular price $27,954.00 Sale
#L-3
1998, sterling silver
(up to 13 arms)
Height 42cm, Diameter 33cm
Limited edition, signed and
numbered by the artist
The Family Candelabra is both an aesthetic and functional work of art. The
contemporary design is accompanied by a traditional floral motif lending the
piece a delicate and feminine look. The hexagonal base has two drawers. In one
is a collapsible pair of candlesticks to be used by guests. In the other are matches
and a storage place for wicks and other accessories. A floral design adorns the
handles on the face of the drawers, and along the four sides of the base are the
Hebrew words "Shabbat Shalom." Two rings bridge the base of the stem. A flower
was placed between the branches, allowing the candelabra to "grow with the
family" (up to 13 branches may be added). The hexagonal shape is repeated in
the candleholders, which have removable liners.
Each work is signed and numbered by the artist and is available in a limited
edition.