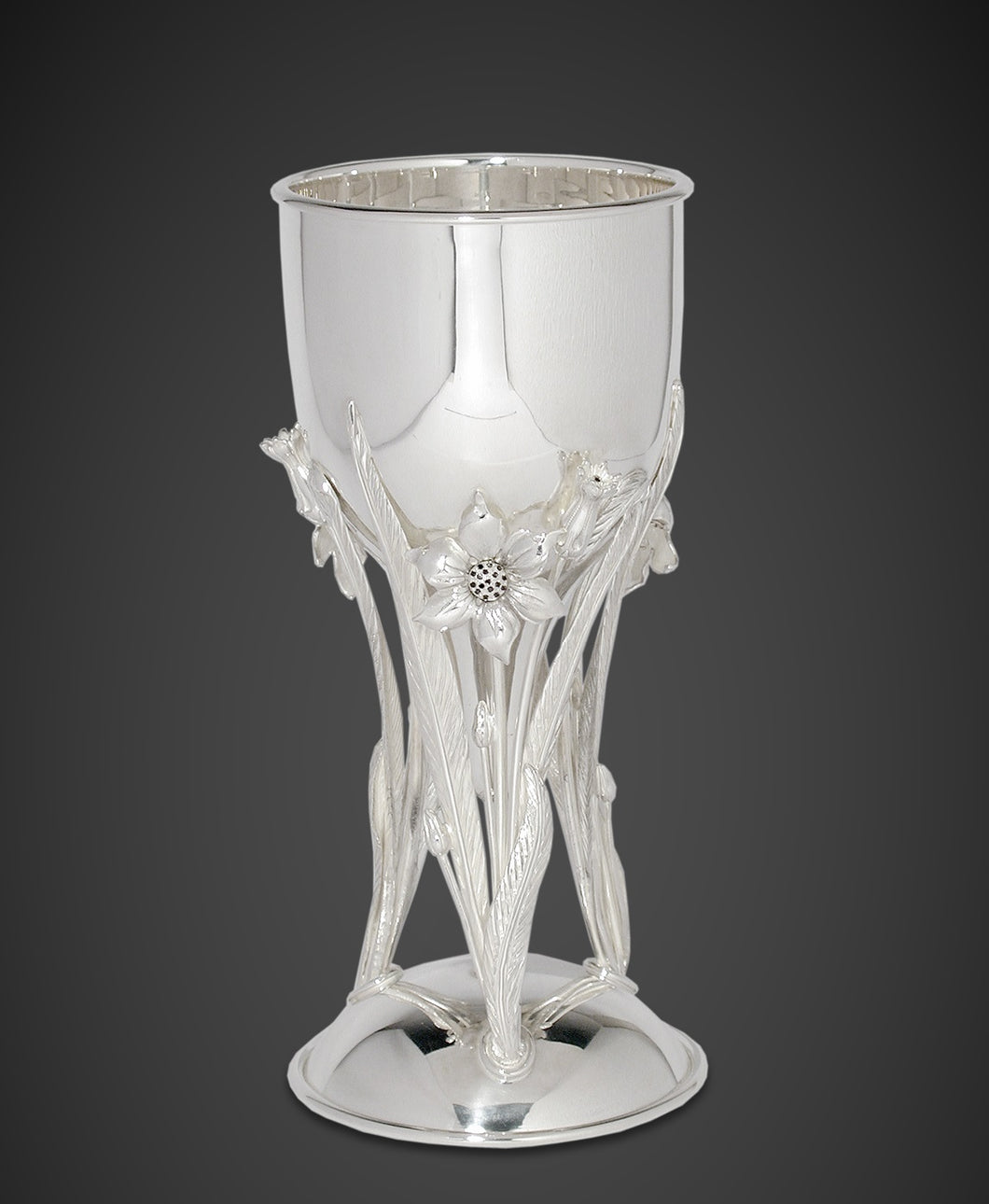 The Floral Kiddush Cup
Regular price $5,699.00 Sale
#K-5
2008, sterling silver inlaid with semi precious stones
Height 15cm, Diameter 7.5cm
Limited edition, signed and numbered by the artist

The Floral Kiddush Cup was designed to commemorate the righteous women of
Israel.
The holiday of Pesach comes in the spring—in Chodesh Haaviv—when the flowers
are blooming; therefore, the cup is called the Floral Kiddush Cup. A bouquet
of flowers embraces the cup, but the cup's upper surface is shaped like a tear,
reminiscent of the tears shed by the slaves in Egypt, and the base of the cup is
suppressed, just as the Jews in Egypt were suppressed.
As we all know, we were freed from slavery in Egypt through the merit of righteous
women. The Floral Kiddush Cup, which can be used all year round, makes a
beautiful and meaningful gift.
Each work is signed by the artist and is available in a limited edition.