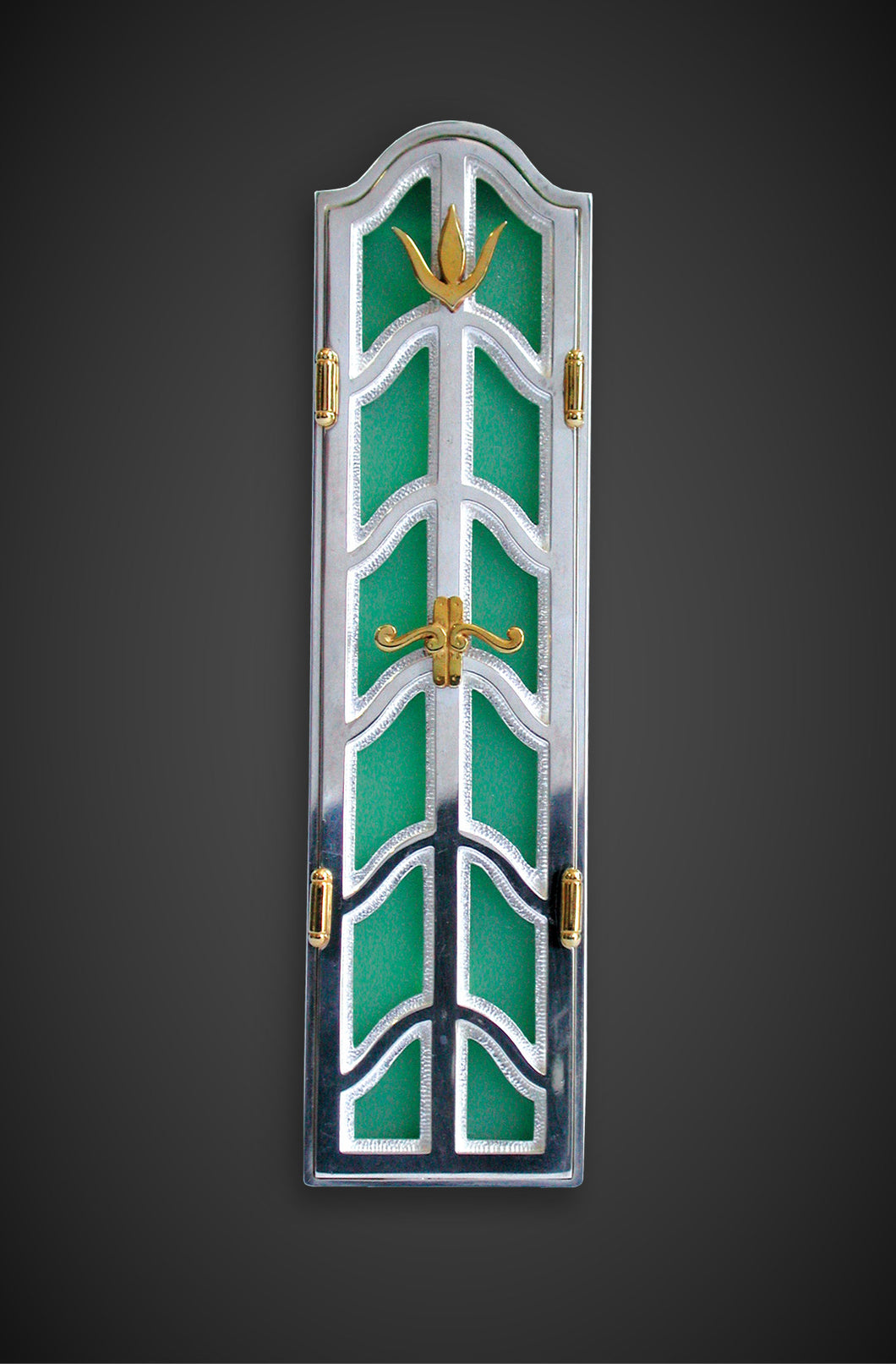 The French Door Mezuzah
Regular price $797.00 Sale
#M-17 2002, sterling silver, aluminum, and gold plate. Width 3.5cm. |
Signed by the artist.
The French Door Mezuzah is influenced by the text found in the Deuteronomy 11: "And you shall write [these words] upon the doorposts of your house." A sterling silver structure in the form of a French door was created to house the holy parchment. The doors have gold-plated handles and hinges. Adorning the doors is a gold-plated "Shin" which resembles the royal crest common to the Renaissance period. Each creation is signed by the artist.