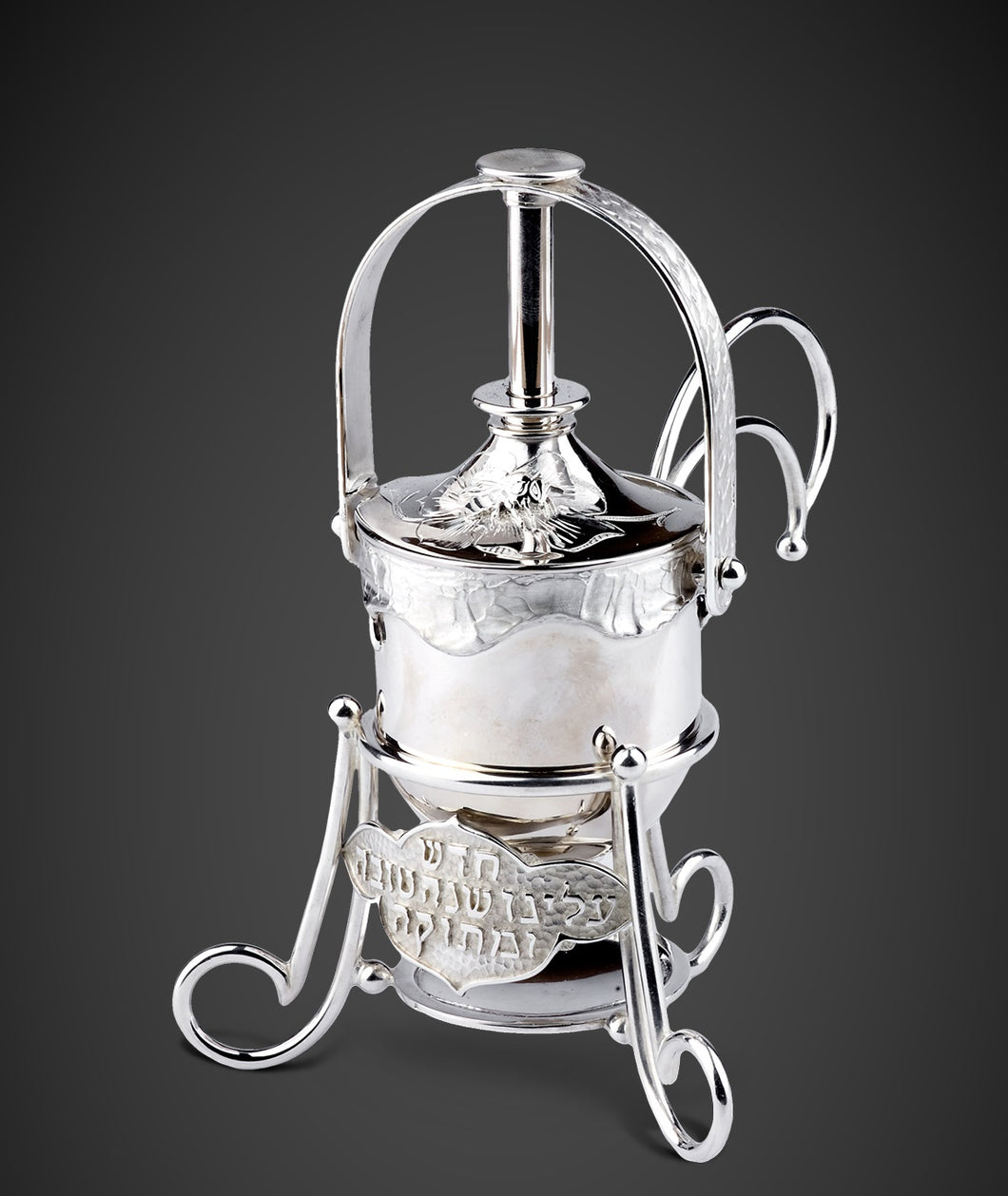 The Honey Distributor
Regular price $7,552.00 Sale
#HD-1
2009, sterling silver.
Height 13cm, Diameter 10cm.
Limited edition, signed and
numbered by the artist
The process of distributing honey often results in honey dripping on the tablecloth.
The artist in his quest to combine function with art considered this problem and
devised an ingenious and aesthetic solution. A Honey Distributor in the shape of a
honey drop was conceived. The honey is filled from the half-open part of the cover.
The handle allows an easy grip and with a swift pull upwards on the central shaft
the honey is released. The cradle ensures that the last drop of honey ends up in
the dish and not on the tablecloth. The entire piece comes apart for easy cleaning.
Limited edition, signed and numbered by the artist and is available in a limited
edition.