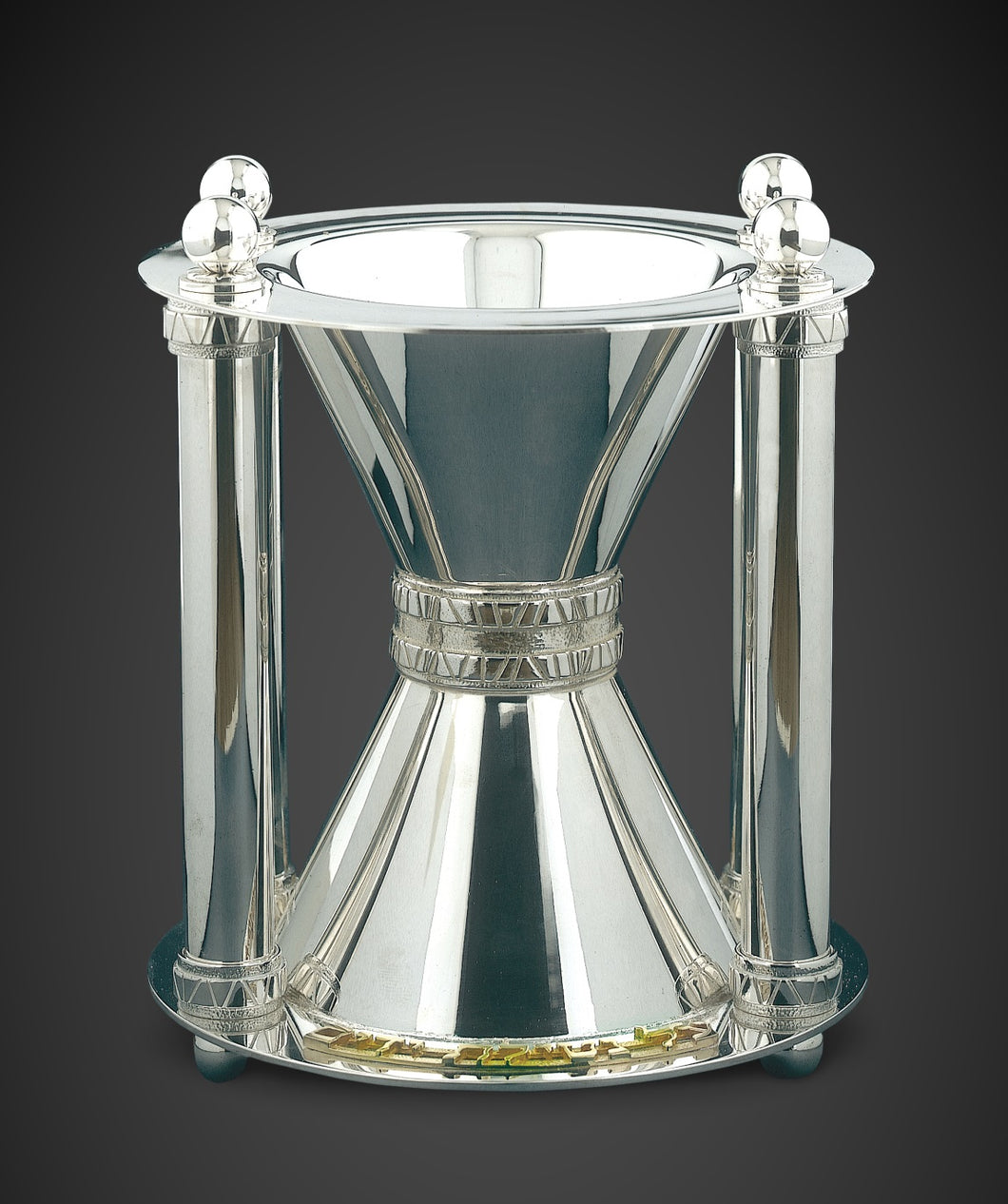 The Hour Glass Washing Cup
Regular price $3,121.00 Sale
#W-1
1996, sterling silver and gold plate.
Height 15cm, Diameter 12cm.
Limited edition, signed and numbered by the artist
In the Torah, the concepts of time and purity accompany one another. The Hour
Glass Washing Cup is used for purifying one's hands before the blessing on bread.
Interestingly, the Talmud states: "If one has no water for washing his hands, he
can rub his hands with sand..." Thus, the hour glass, a traditional symbol for the
sands of time, becomes a metaphor for the act of purification.
The Hour Glass Washing Cup expresses this metaphor both aesthetically and
functionally. The cup is composed of two cones joined at the center by a decorative
ring. Each cone is a vessel for the water used in washing each hand. Supporting
the hour glass are pillars which serve as handles. The base of the cup is decorated
with the Hebrew blessing for hand-washing.
Each creation is signed by the artist and is available in a limited edition.