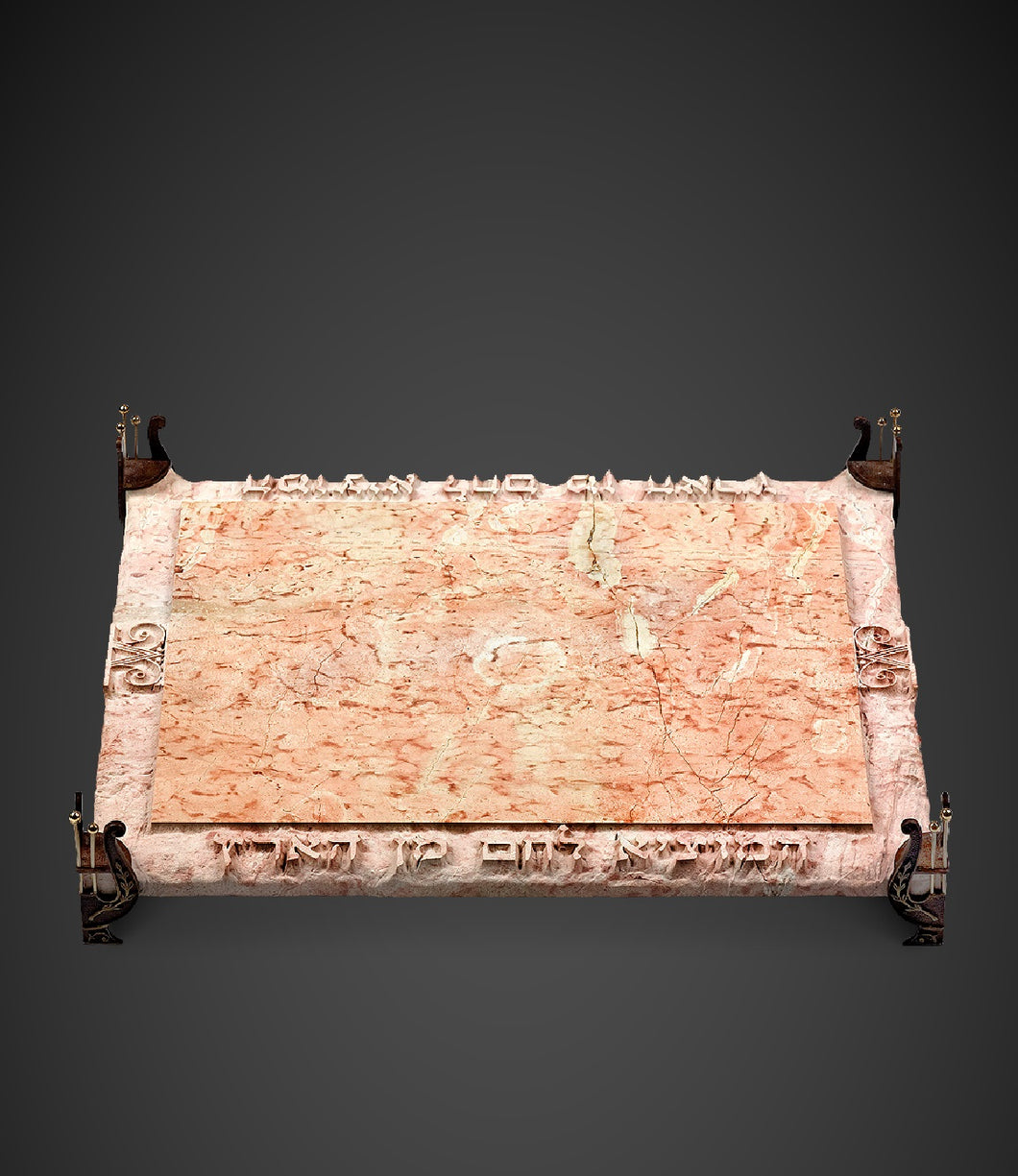 The King David Challah Board
Regular price $2,443.00 Sale
#C-3
2009, Jerusalem stone, Brass with a patina finish.
Width 30cm, length 40cm.
Signed by the artist.
A Jerusalem stone surface was chosen for its beauty, natural durability, and
unique link to our history that began with King David in Jerusalem. On the face
of the board is the blessing "Hamotzi Lechem Min Haaretz" (Blessed is He Who
brings forth bread from the earth"). The board is adorned with an Ionic column,
reminiscent of the one in palace of King David.
On the four corners are King David's harps that serve as legs.
Each work is signed by the artist and is available in a limited edition.