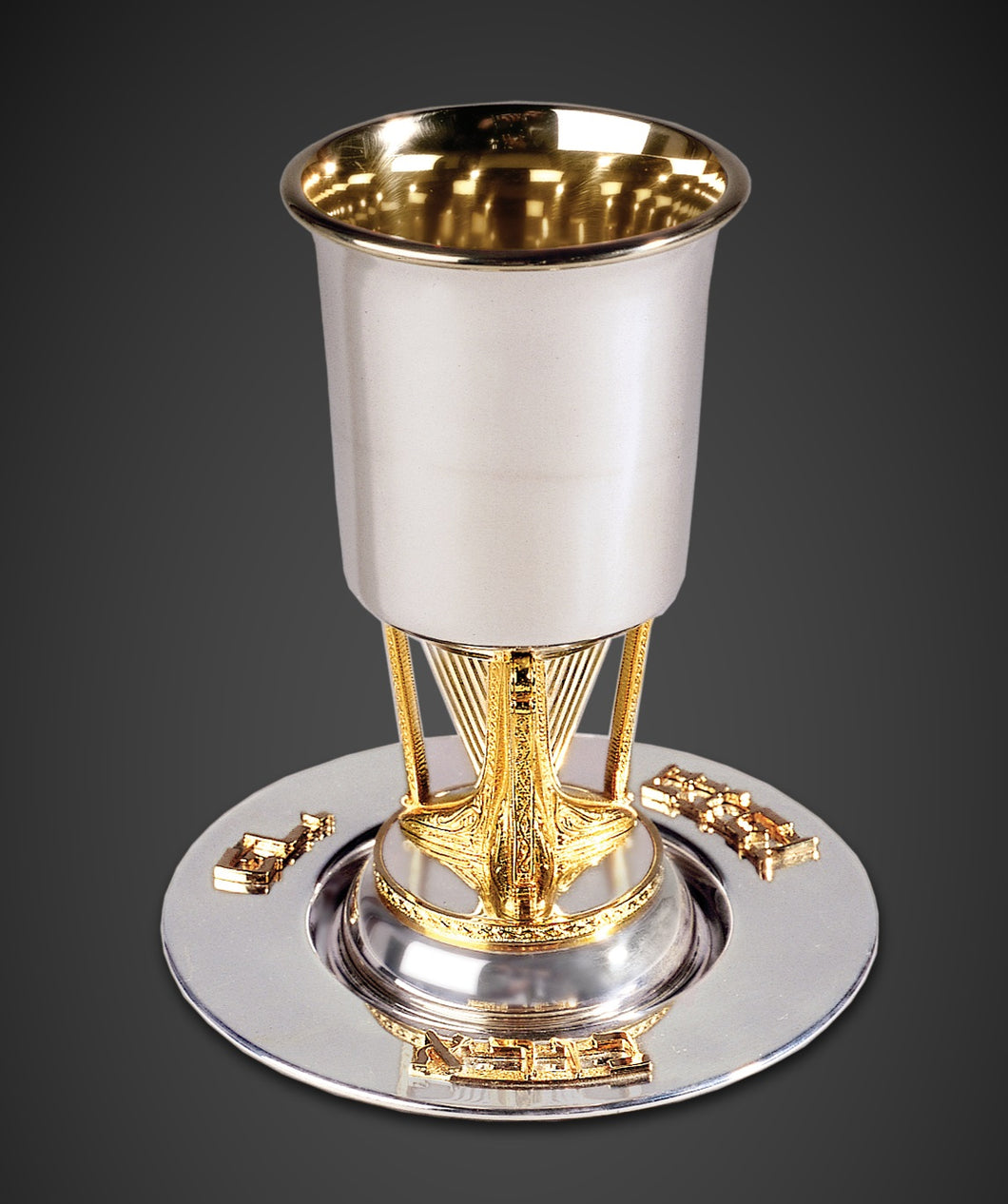 The King David Kiddush Cup
Regular price $2,171.00 Sale
#K-2
1996, sterling silver
Height 15cm, Diameter 7.5cm
Limited edition, signed and numbered by the artist
In the King David Kiddush Cup, the artist has employed the clean lines of
contemporary art with the traditions of the past. The bell-shaped goblet is sterling
silver with an inner gold foil. Golden harps commemorating King David, known
for his love of the harp, flank the stem down to its circular base. Adorning the
base is a gold ring. The saucer, classic in design, has the blessing recited in the
Kiddush ceremony in ancient Hebrew lettering.
Each work is signed by the artist and is available in a limited edition.