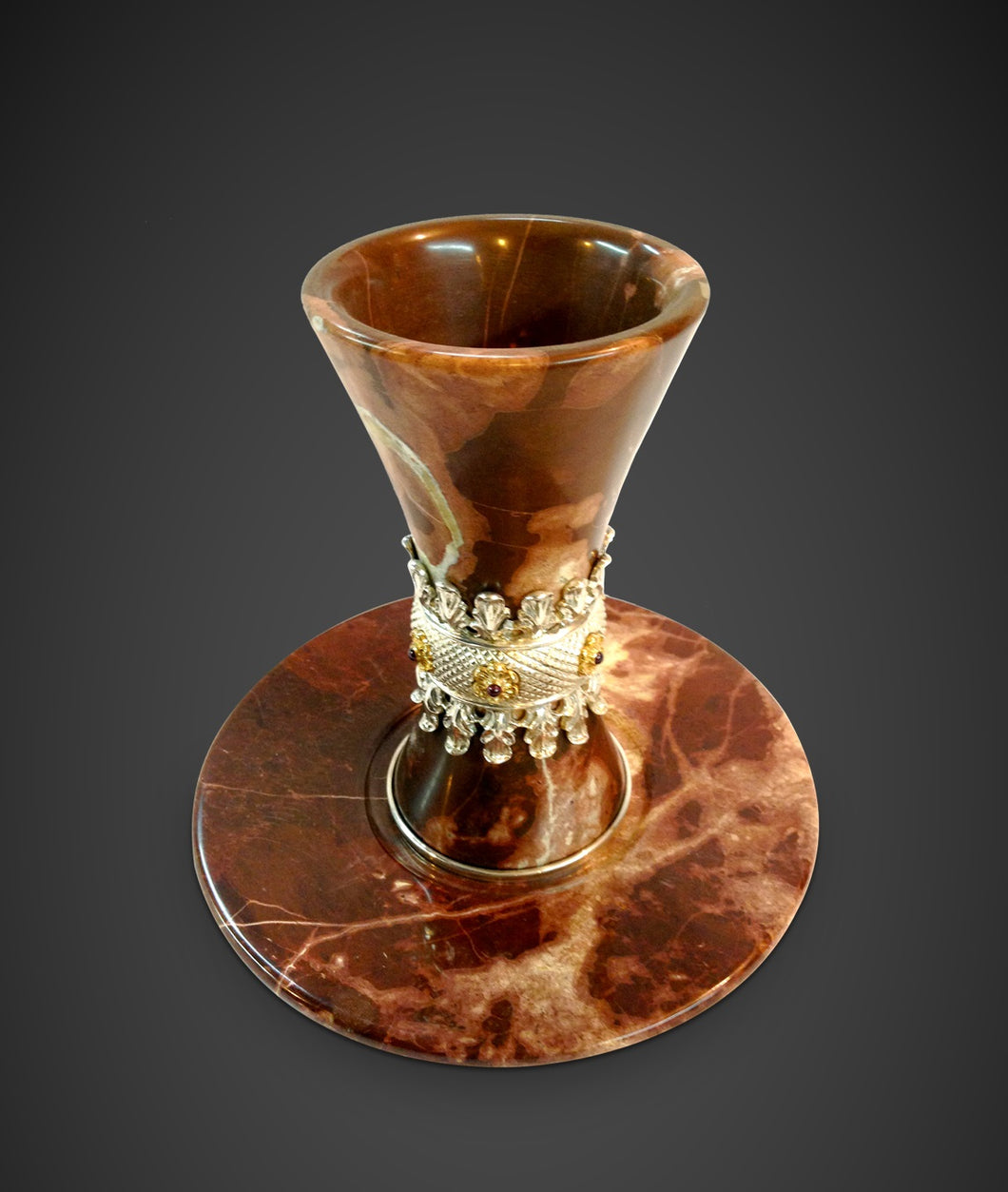 The Knight Cup
Regular price $3,304.00 Sale
#K-7
2012, Tera Rosa marble and sterling -
silver. Height 14cm, Diameter 7.5cm.
Signed by the Artist Limited edition
If you can think of a drink, there's probably a sterling silver cup for it. Throughout history, silversmiths have made handsome silver wine goblets and ceremonial silver beakers. Alto the silver cup is beautiful the silver
spoils the taste of the wine. Michael Kupietzky addresses this issue by
designing a stone Kiddush up. The Stone knight cup is made of Italian Tera Rosa
marble and sterling silver and was inspired by a cup found in 1165 AC England. A
sterling silver ring joins the two stone carved cons. Adorning the sterling silver
ring are gold plated flowers with gems set in their center.
Each creation is signed by the artist and is available in a Limited edition.