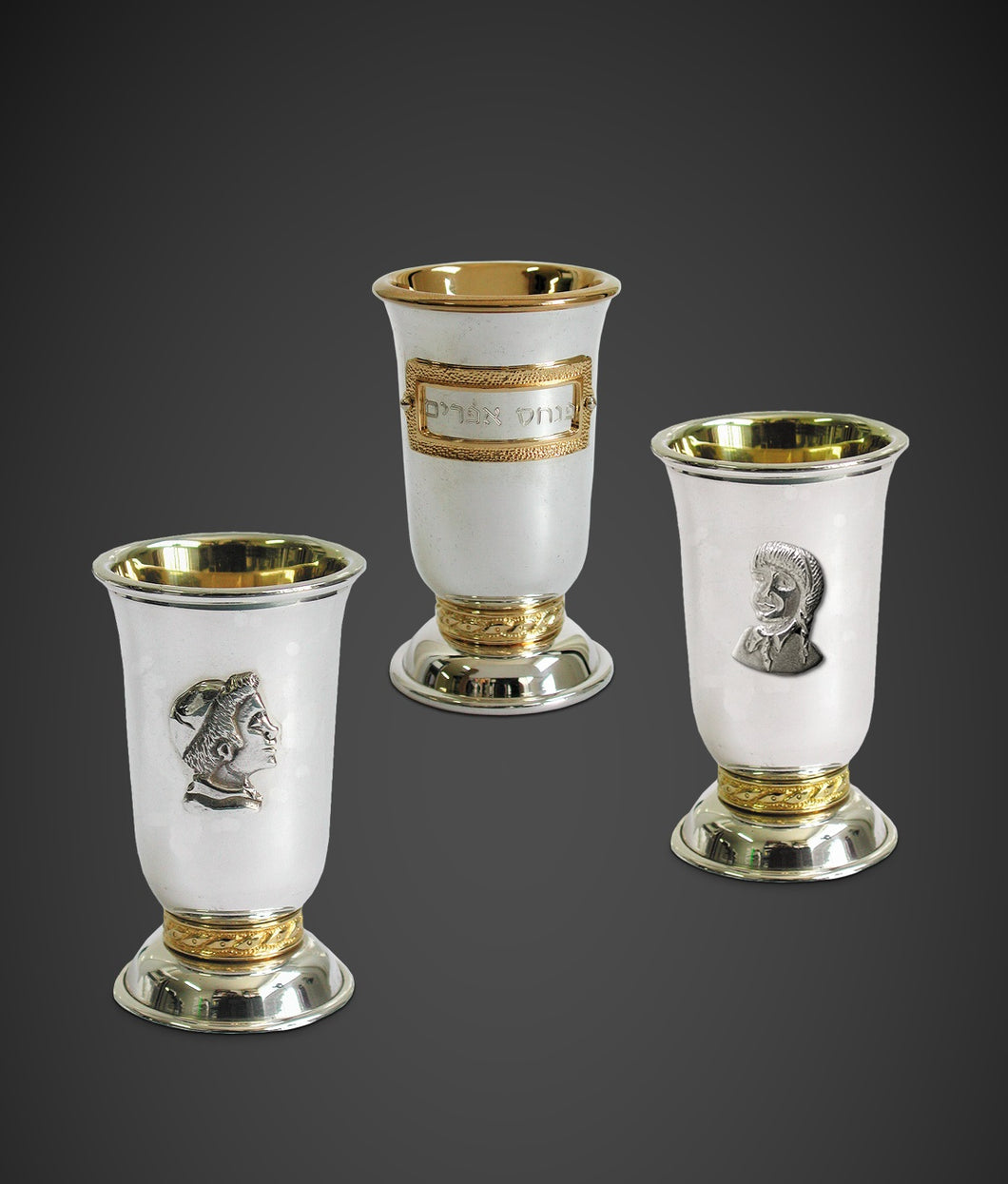 The Little Boy-Girl Kiddush Cup
Regular price $326.00 Sale
#K-3
1996, sterling silver
Height 10cm, Diameter 4.5cm
Signed by the artist
The artist has employed both the clean lines of contemporary art with the traditions
of the past. The bell shape goblet is sterling silver with an inner gold foil. On the
face of the goblet is a carved image of a little boy or girl. Adorning the base is a
gold ring with a classic motif.
The cup can be made to order with a personalized name
Each work is signed by the artist.