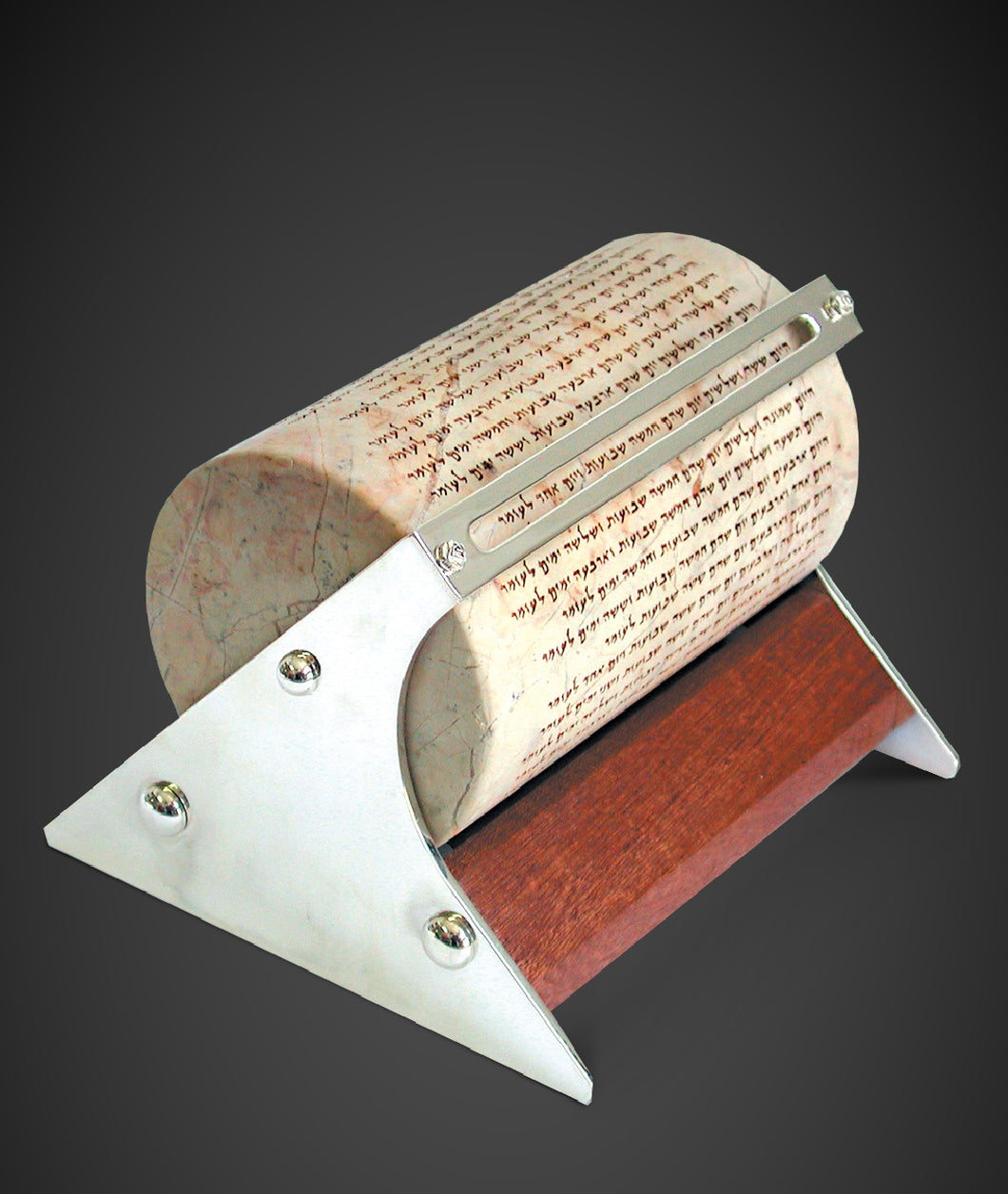 The Millstone Omer Counter
Regular price $2,714.00 Sale
#SC-1
2001, sterling silver or brass with a patina finish, Jerusalem stone, wood.
Height 12.5cm, Length & Width 16cm
Limited edition, signed and numbered by the artist

The artist designed an Omer ("new wheat") counter reminiscent of a millstone
used to grind the wheat or barley. A round smooth cylinder shaped Jerusalem
stone was chosen for the body of the piece. Ancient Hebrew lettering is carved
around the stone, each line representing one day of the Omer. A sterling silver or
brass with a patina finish structure cradles the stone. A wood base with a set of
four wheels allows the stone to spin with ease. A window with the current day
of the Omer is displayed.
Each work is signed and numbered by the artist and is available in a limited
edition.