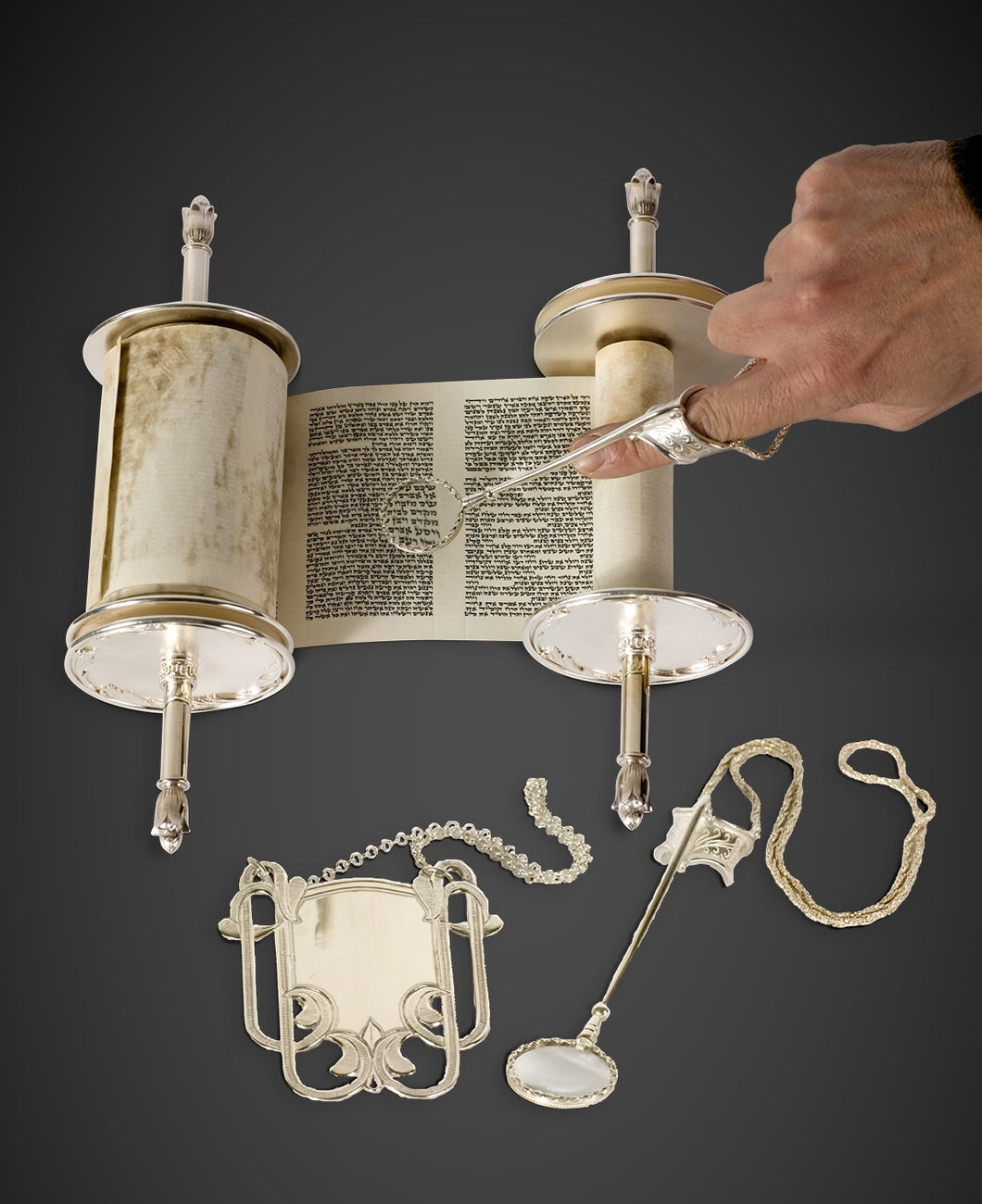 The Mini Torah Set
Regular price $18,821.00 Sale
#TO-5
2001, sterling silver.
(can be custom ordered in any size)
Does not include Klaf
Signed by the artist.

The first mini-Torah parchment was written for King David. It was placed in a
leather pouch and carried against the heart. Later in Jewish history, mini-Torahs
were written so that Jews forced to flee could carry and conceal the Torah easily.
There are amazing stories from the Holocaust about Jews hiding Torahs in the
death camps. Today, Jewish families purchase mini-Torahs for traveling and use
on family gatherings.
The sterling silver handles of the Torah are functional as well as decorative,
collapsible and serving as "rimonim" (bells). With a simple turn, the handles
push in and close like an umbrella, saving space while traveling. The breastplate
is sterling silver and houses a magnifying glass. A "Yad Eitan" that fits on
the finger completes the set.
Each work is signed by the artist.