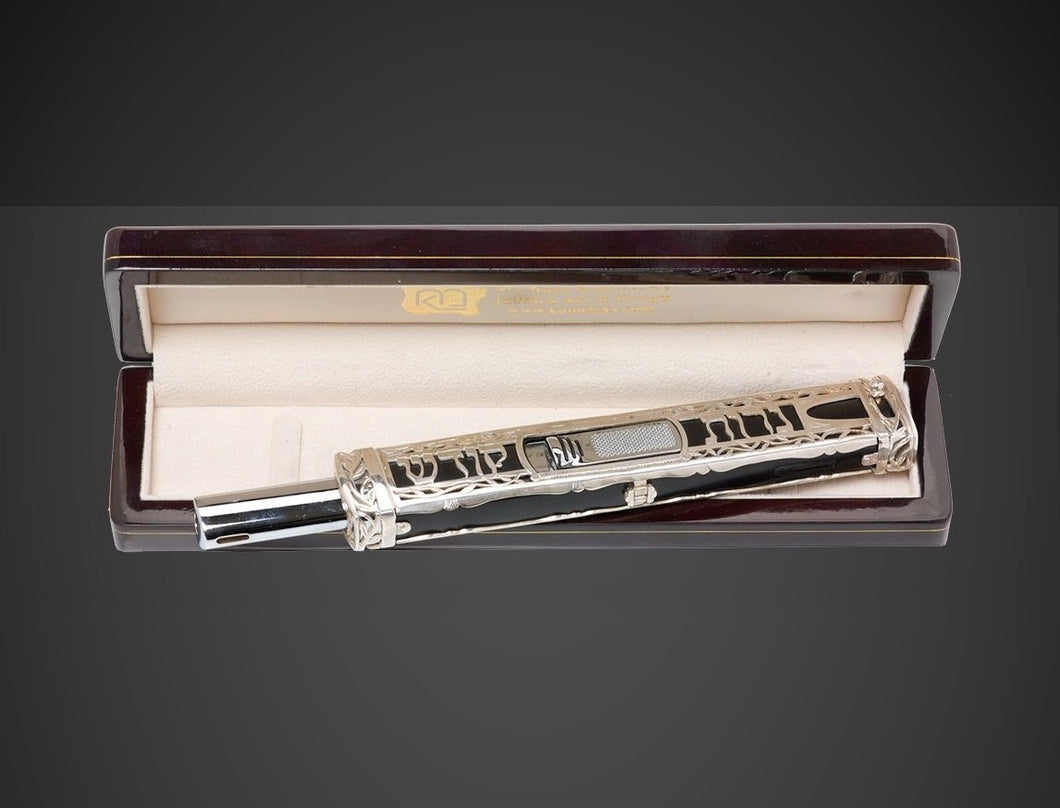 The Neirot Kodesh Candle Lighters L-9
Regular price $755.00 Sale
#L-9
1998, Butane lighter
with carved sterling
silver sheath.
Signed by the artist
Inspired by the many occasions during the Jewish year when candles are lit, the
artist has created an elegant and useful tool, the Neirot Kodesh candle lighter.
Beautiful as a gift and memorable as an heirloom for coming generations, the
lighter is specially designed, with a butane lighter in a hand-carved sterling
silver sheath. The words "Neirot Kodesh" (holy lights) are carved in silver and
are flanked by delicately-shaped vines and flowers on a jet background.
Each work is signed by the artist.