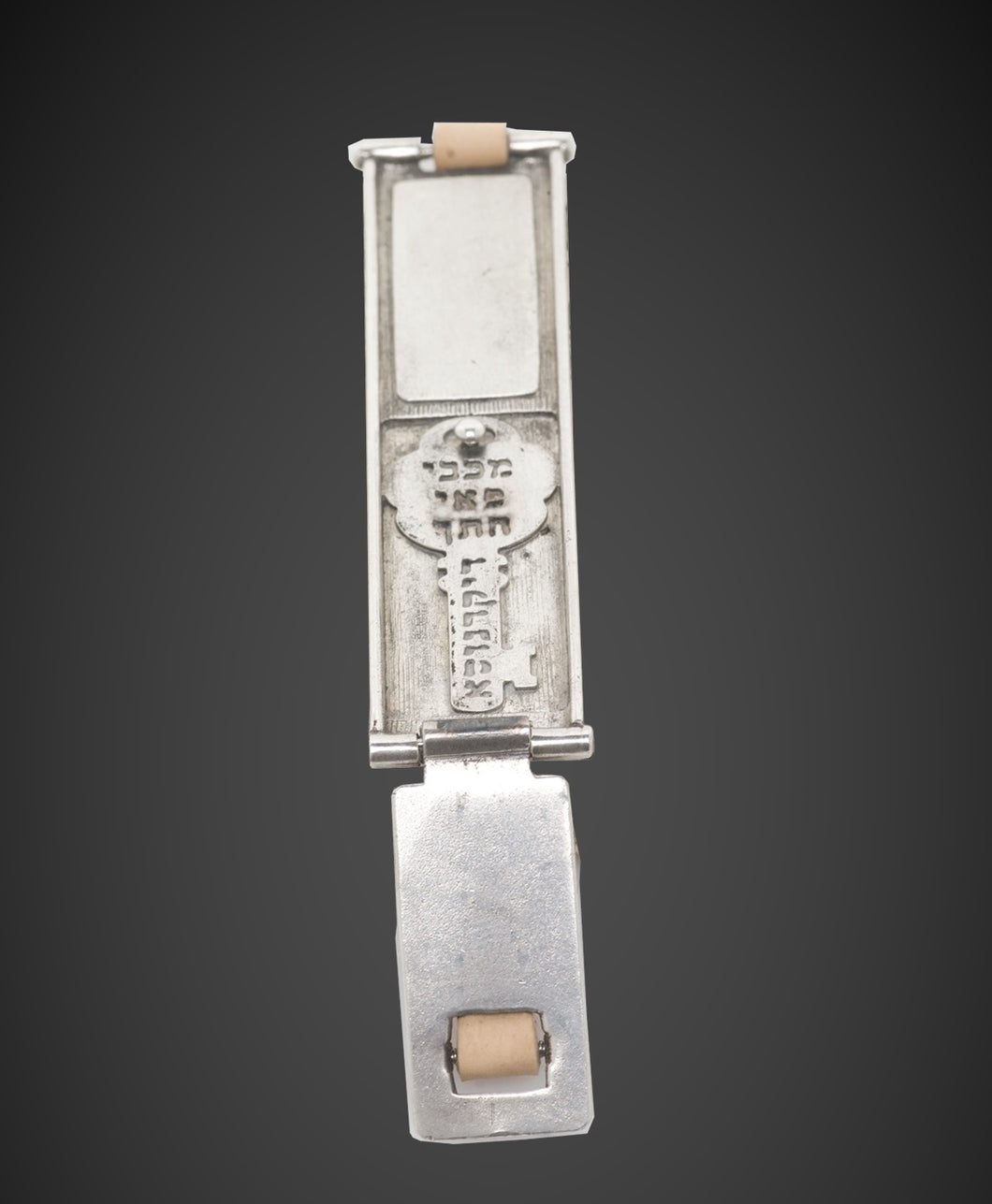 The Parnasa Money Clip
Regular price $413.00 Sale
#X-12
1999, Sterling silver
Signed by the artist.

The manna (the edible substance that God provided for the Israelites in the desert) stopped falling after Pesach. From then on, the Israelites needed to eat from the produce of the ground; they needed parnasa (livelihood) since they no longer had manna from heaven. It is known that everything has a gate. Therefore we pray to God to open up the gates of parnasa- livelihood With this concept in mind, the artist set out to create a unique money clip. A metal money clip is generally a solid piece of metal folded into half, such that the bills and credit cards are securely wedged in between the two pieces of metal. The chief disadvantage of a metal money clip is that it is not flexible and therefore typically cannot hold large amounts of cash. The artist overcame this limitation by incorporating a rubber band. When unfastening the clasp, the key to the gates of parnasa is exposed to its mystical writing.
Each work is signed by the artist.