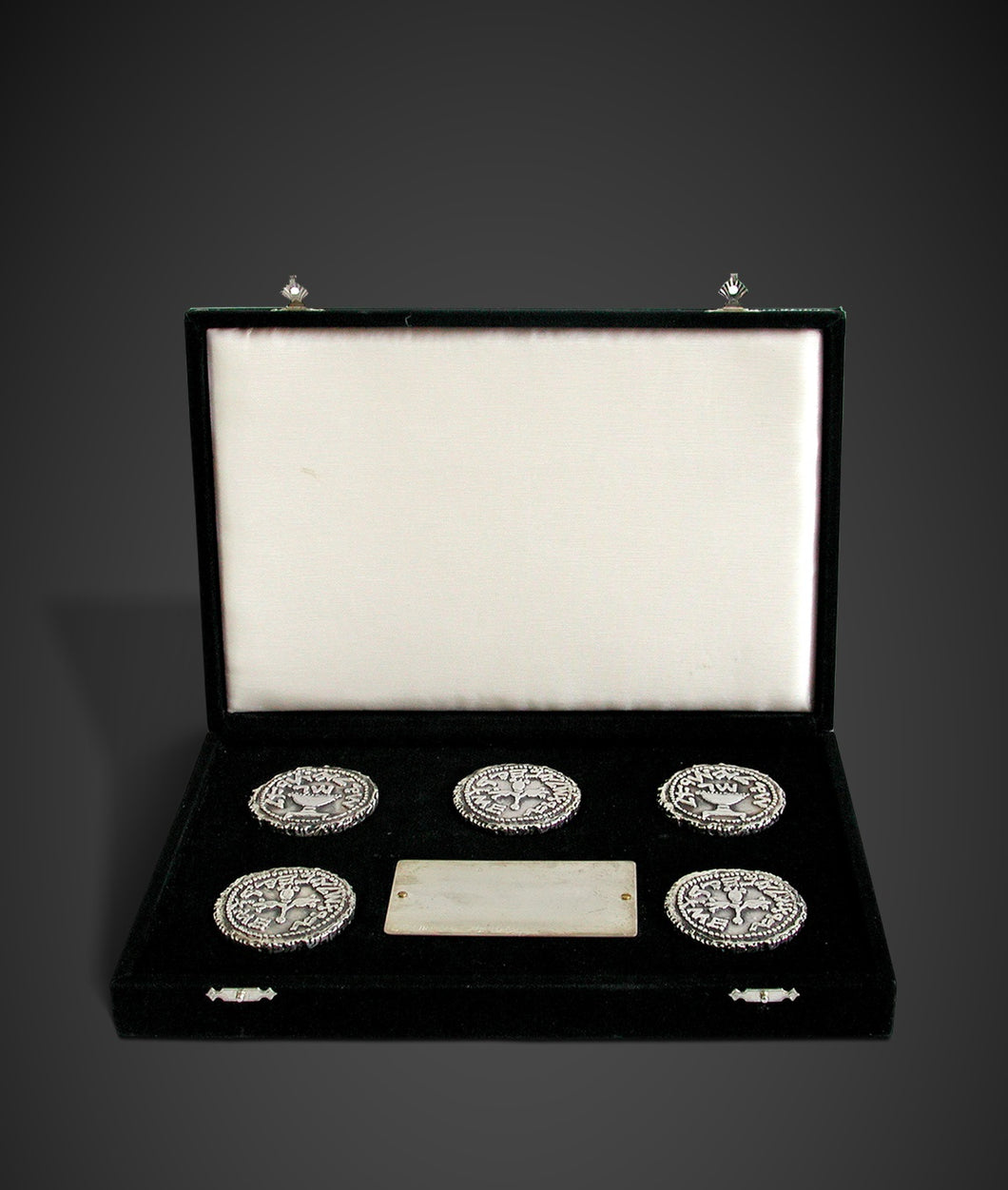 The Pidyon Ha-Ben Coin Set
Regular price $2,478.00 Sale
#X-5
1997, sterling silver
Diameter 6cm Limited edition,
signed and numbered by the artist

"Sanctify unto Me all the first-born that opens the womb among the children of
Israel… and all the firstborn of man among your sons shall you redeem" (Ex.13: 1).
In the book of Exodus, God commands the people of Israel to redeem their firstborn sons. The redemption takes place on the thirtieth day after the birth. "Five shekels of silver" is the precise amount the father is required to give the priest in order to redeem his first-born son. The Kohen may voluntarily return to the father the coins received from him, thereby creating a family heirloom.

With this concept in mind, the artist has created a unique coin set. Five sterling
silver coins, based on the shekel coin used in the Temple, are engraved on the
edges with the Hebrew inscription, "Miben chodesh tifdeh berkcha kesef chamesh
shekelim b'shekel hakodesh" ("From a month old shalt thou redeem them—it
shall be, according to thy valuation, five shekels of silver, after the shekel of the
sanctuary," Numbers 18:16). A velvet box with five indentations holds the coins. In
the center of the box is a silver plaque, allowing the family to engrave the child's
and the Kohen's names in commemoration of the event.
Each work is signed and numbered by the artist and is available in a limited
edition.