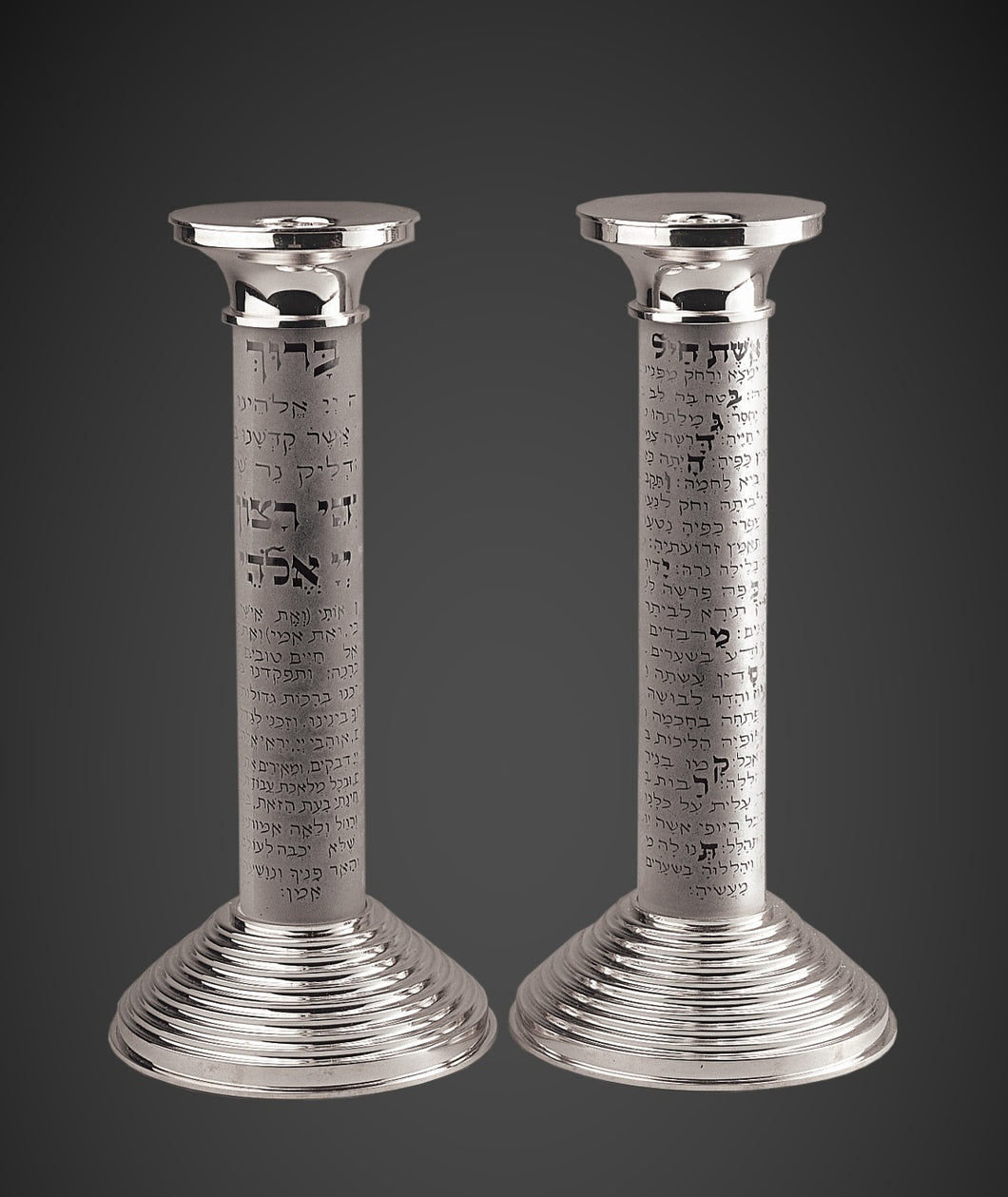 The Glass Pillars of Light Candlesticks
Regular price $2,714.00 Sale
#L-1
1996, sterling silver and glass
Height 23.5cm, Diameter 11cm
or: Height 20cm, Diameter 7cm
Limited edition, signed and numbered by the artist

"And the Lord went before them by day, in a pillar of cloud, to lead them the way;
and by night, in a pillar of fire, to give them light" (Exodus 13:21). The Torah is
compared to light, and a home without Torah is considered a home without light.
With this sentiment in mind, the artist has created a unique set of candlesticks.
A pair of glass pillars were used for the stem. Etched on one of the pairs is
the candle lighting blessing together with an additional informal prayer
addressed to the Creator for the spiritual and physical health of the family.
The other candlestick is engraved with "Eishet
Hayil" (Woman of Valor) [Proverbs 31:10-31]. The flowers and birds that grace the candlesticks glorify the feminine nature of this precept, which is usually performed by the woman of the family. The base of the pillar is constructed of ten sterling
silver steps representing the ten commandments that unite the family as a whole. The pillar is adorned with a sterling silver traditional capital.
Each creation is signed by the artist and is available
in a limited edition.