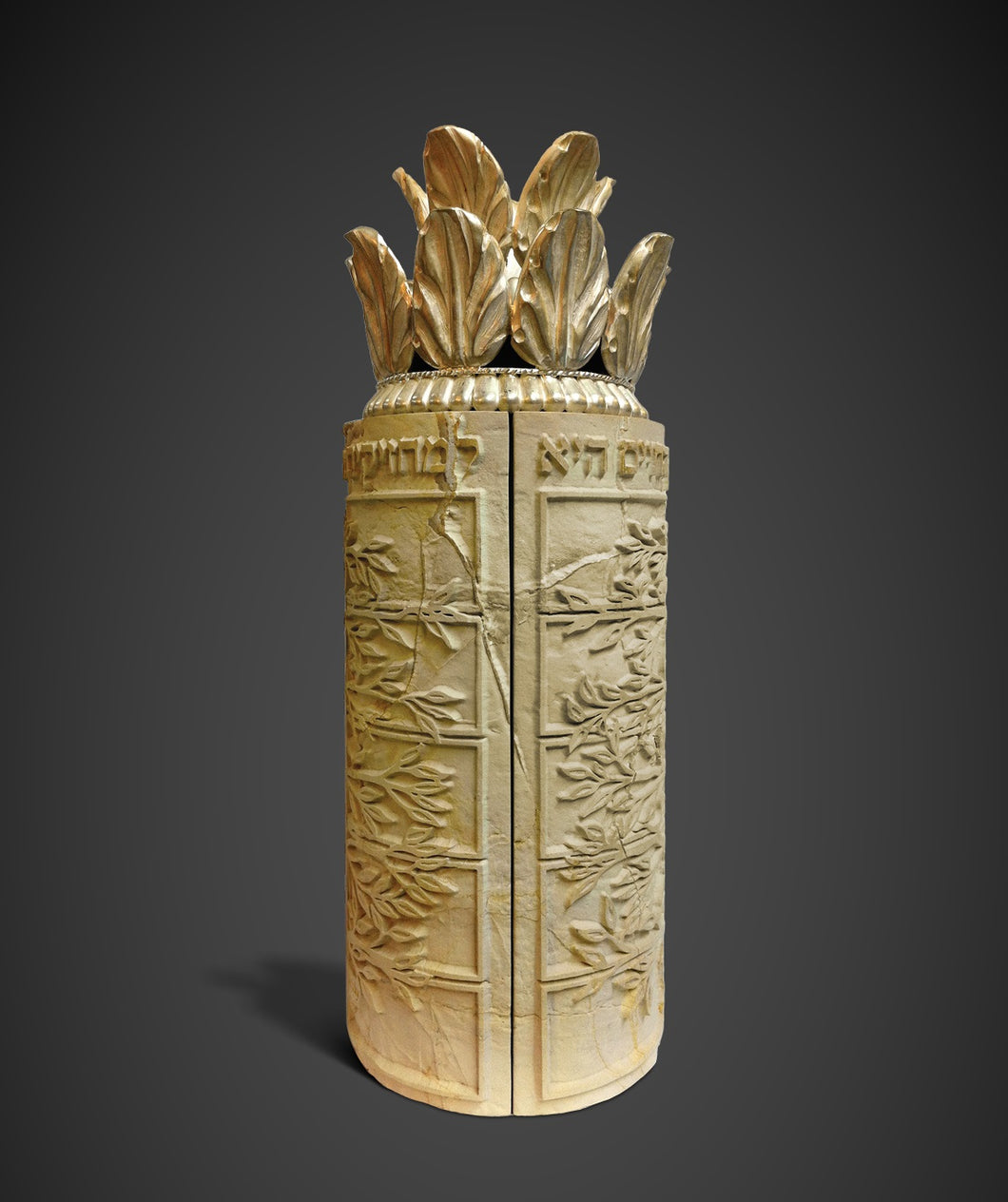 The Qumarn Stone Mini Travelling Torah
Regular price $25,960.00 Sale
#TO-11
2014, Jerusalem Goldstone and Sterling silver
Height 35.5 cm. Diameter 12 c.m
Signed by the Artist

The Qumran Stone Mini Torah was inspired by the archaeologic finding from over
two thousand years ago during the Hashmonaim dynasty. (2nd-century B.C.E) The
Essenes cult settled in the ancient city of Qumran in the Judean desert by the dead
Sea. They stored the holy scrolls in cylinder shaped canisters. During archeological
diggings in 1951-1956, the Torah scrolls were found in excellent condition.
The top of the Torah cylinder is made of sterling silver leaves that create a two tear
crown. The body of the case is Jerusalem Gold stone reminiscent of the ancient
jars in which the scrolls were found. The carvings in the stone were inspired by
the entrance doors to the Edmond J. Safra Synagogue in New York. Inside is a
mini Torah parchment.
Each work is signed by the artist.