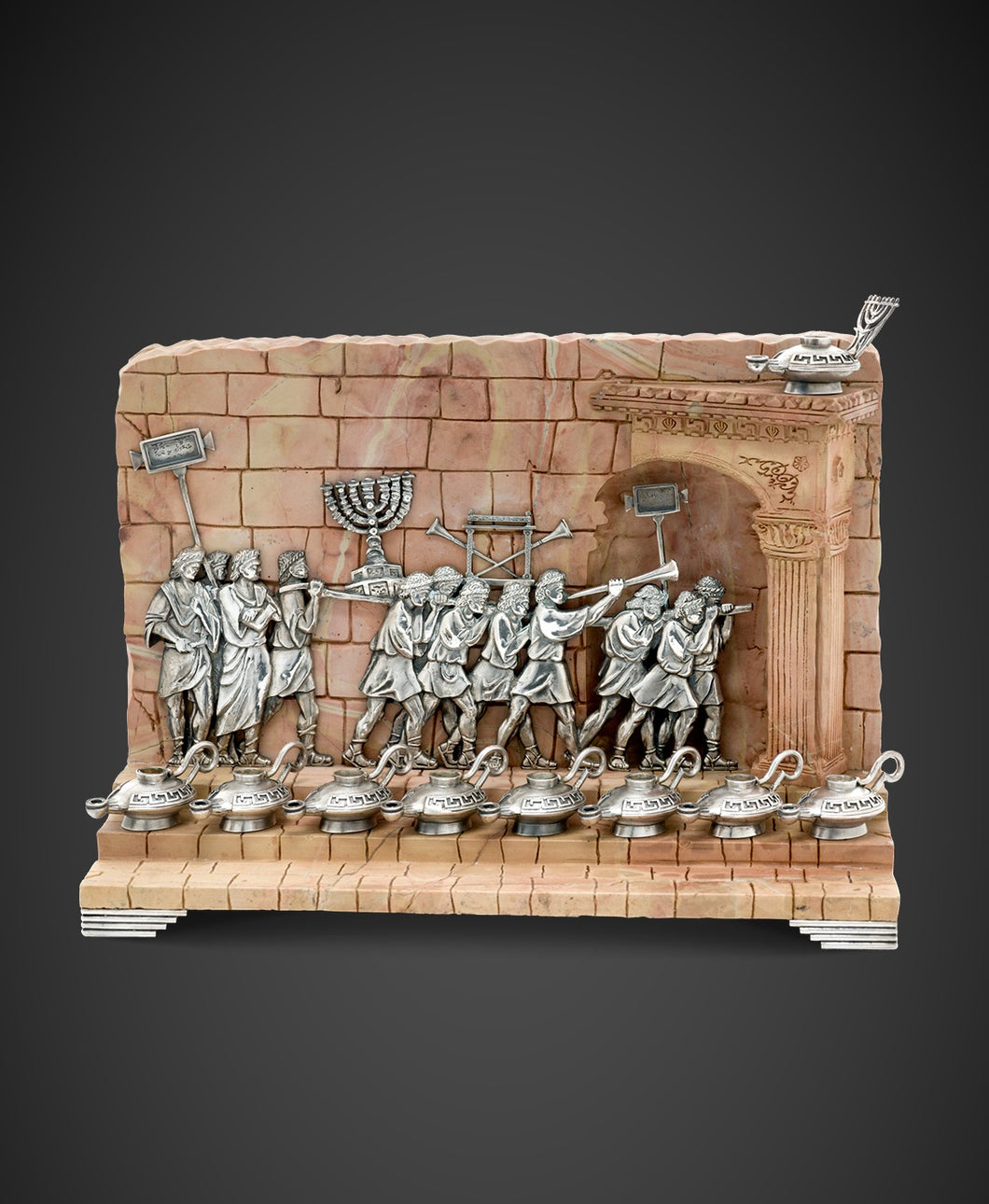 The Redemption Menorah
Regular price $10,707.00 Sale
#ME-1
1999, sterling silver and Jerusalem stone.
Height 20cm, Width 30cm
Limited edition, signed and numbered by the artist
The Redemption menorah was created to reflect the miraculous story of Hanukah.
The menorah depicts the Arch of Titus. Though traditionally viewed as a portrayal
of the destruction of the Temple, the artist has interpreted this scene as one of
redemption. It portrays the future return of the menorah to its rightful place on
the Temple Mount. The scene portrayed on the original monument in Rome was
one of the earliest pictorial records of the Temple Menorah.
The body of the menorah is composed of three steps made of Jerusalem stone,
reminiscent of the three steps in front of the menorah. On the intermediate step
are eight sterling silver oil lamps adorned with a Greek motif relating to the
Hasmonean time period. The uppermost step serves as a base for the sterling
silver soldiers carrying the Menorah through the gates of Jerusalem. Above the
gate is the shamash, a replica of an ancient Byzantine oil lamp.
At the back of the menorah is a drawer which holds a sterling
silver tweezer, candle inserts, and a funnel.
Each work is signed and numbered by the artist and
is available in a limited edition.