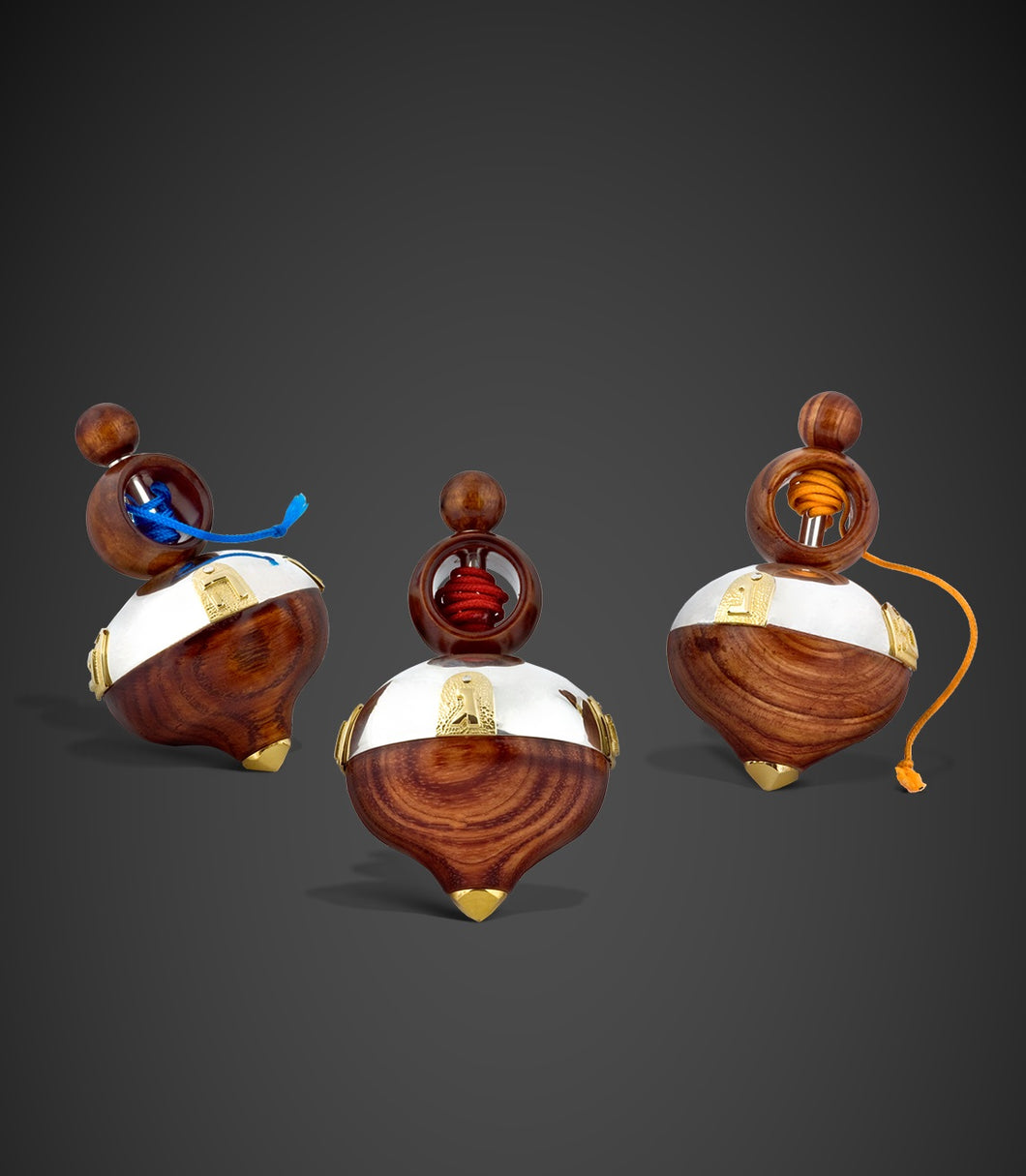 The spinning top Dreidel
Regular price $590.00 Sale
#D-4
2011, Wood with silver plated brass.
Height 10cm, Diameter 6cm.
Signed by the artist
The Spinning Top Dreidel was inspired by the wood spinning tops of the Far East.
Since the spinning top is round, the challenge was to make the Dreidel stop on
a letter. Each side of the dreidel bears a letter of the Hebrew alphabet: נ-Nun,
ג-Gimel, ה-Hei, פ-Pei, which are the first letters of the words Nes Gadol Hayah Poh
("A great miracle happened here") referring to the miracle occurring in the land of
Israel. These letters also form a mnemonic for the rules of a gambling game played
with a dreidel: Nun stands for the Yiddish word nisht ("nothing"), Hei stands for
halb ("half"), Gimel for gants ("all"), and Pei for shtel arayn ("put in").
Some Jewish commentators ascribe symbolic significance to the markings on
the dreidel. One commentary, for example, connects the four letters with the four
exiles to which the nation of Israel was historically subject: Babylonia, Persia,
Greece, and Rome.
The pinnacle ball of the dreidel is wood with a silver plated staff. The wood ring
serves as a handle to hold as the colorful string is pulled. The gilded letters adorn
a silver plated dome completing the wood globed shape base. A pyramid shape
point directs the landing of the dreidel.
Each work is signed by the artist.