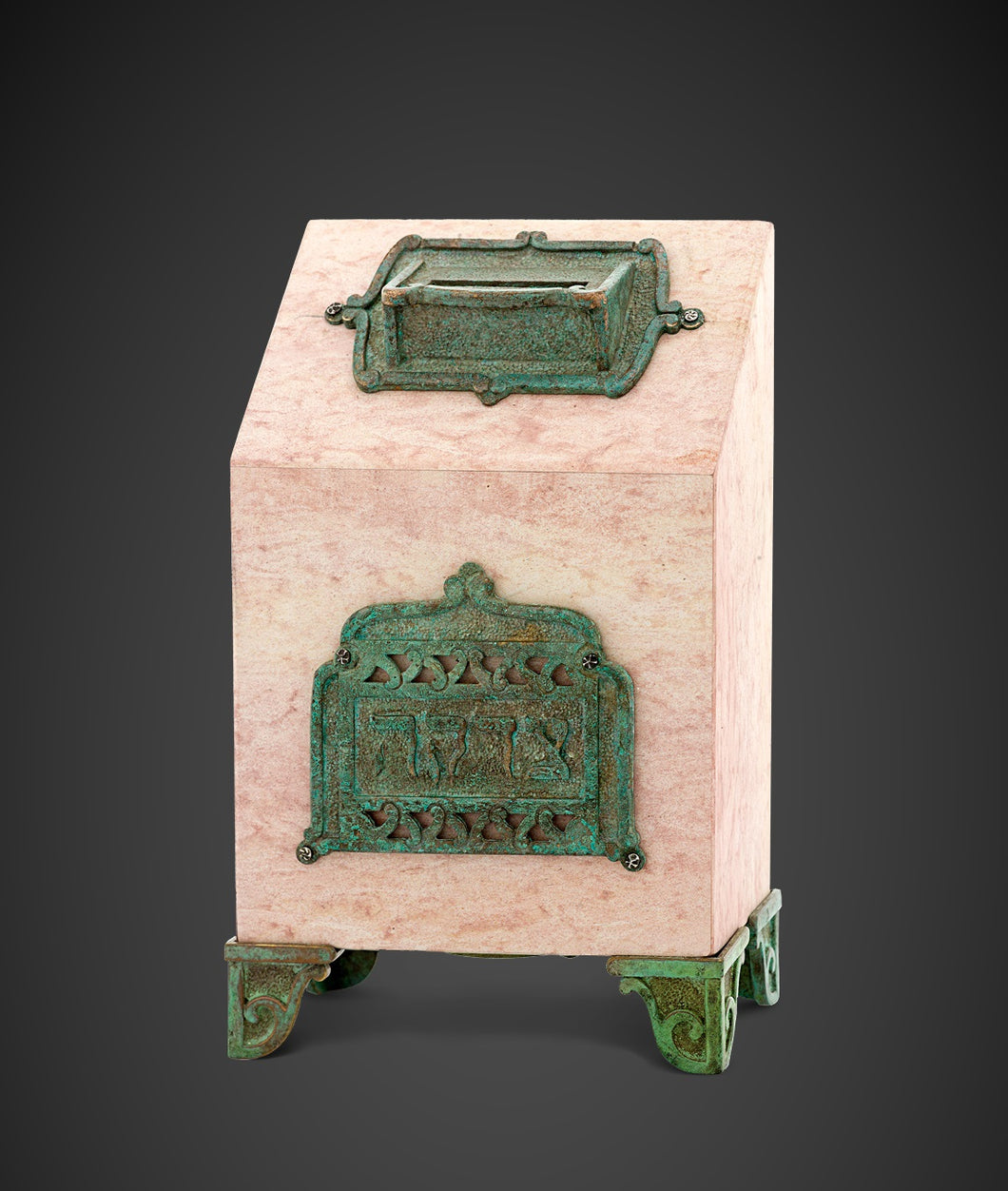 The Stone and Patina Charity box
Regular price $614.00 Sale
#T-1
1997, Jerusalem stone and brass with a patina finish
Height 16cm, length 10cm, Width 5cm
Signed by the artist
The simplicity of the material, Jerusalem stone, and brass lend the piece a
modest appearance. Adorning the stone box is a brass opening with an antique
design. On the face is a brass plaque with the Hebrew word "Tzedakah," meaning
charity. It was designed in the same style of charity boxes found in the17th-century
synagogues of Eastern Europe. Underneath is a brass cork with a handle through
which the money can be removed. The stone box is perched upon four brass balls
with a patina finish.
Each work is signed by the artist.