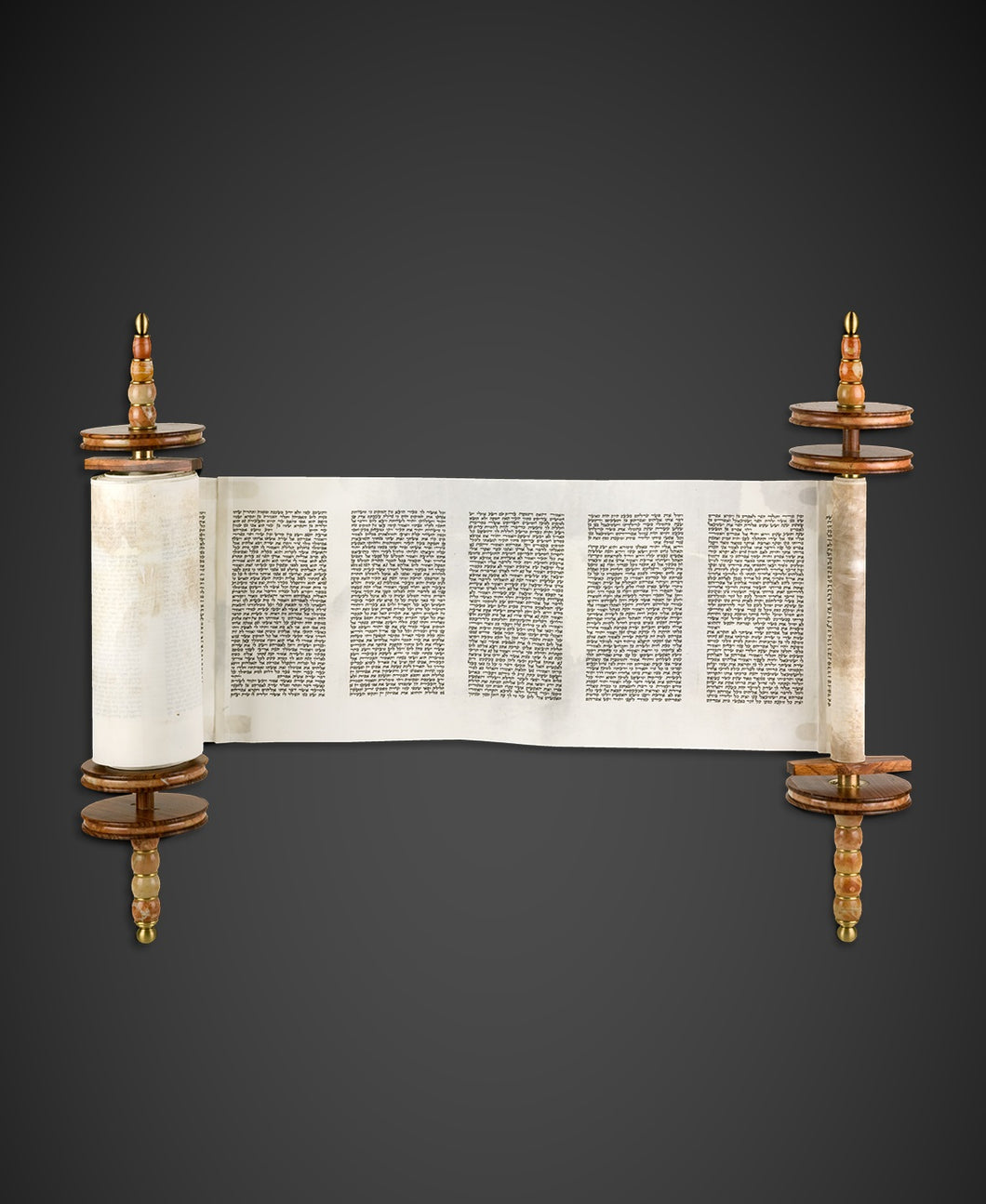 The Stone Atzei Chaim
Regular price $26,520.00 Sale
#TO-6
2005, brass Jerusalem stone and wood.
Height 60cm, Diameter 12cm
(Can be made to order).
Signed by the artist.artist.

The holy parchment of the Torah is attached to two wooden poles known as Atzei
Chaim meaning the "Tree of life." This expression, found in the Book of Proverbs,
is figuratively applied to the Torah itself: "It [the Torah] is a Tree of Life to those
who cleave to it."
In the Stone Atzei Chaim brass and stone were used. The rarity of the materials
lends the piece a unique look. Two stone rings are housed between two disks
of wood. The hollow rings ensure the light weight of the handles. Adorning
the composition are beaded towers of stone, and brass serves as handles. The
Jerusalem stone has a high polish revealing its natural beauty and quality
Each work is signed by the artist.