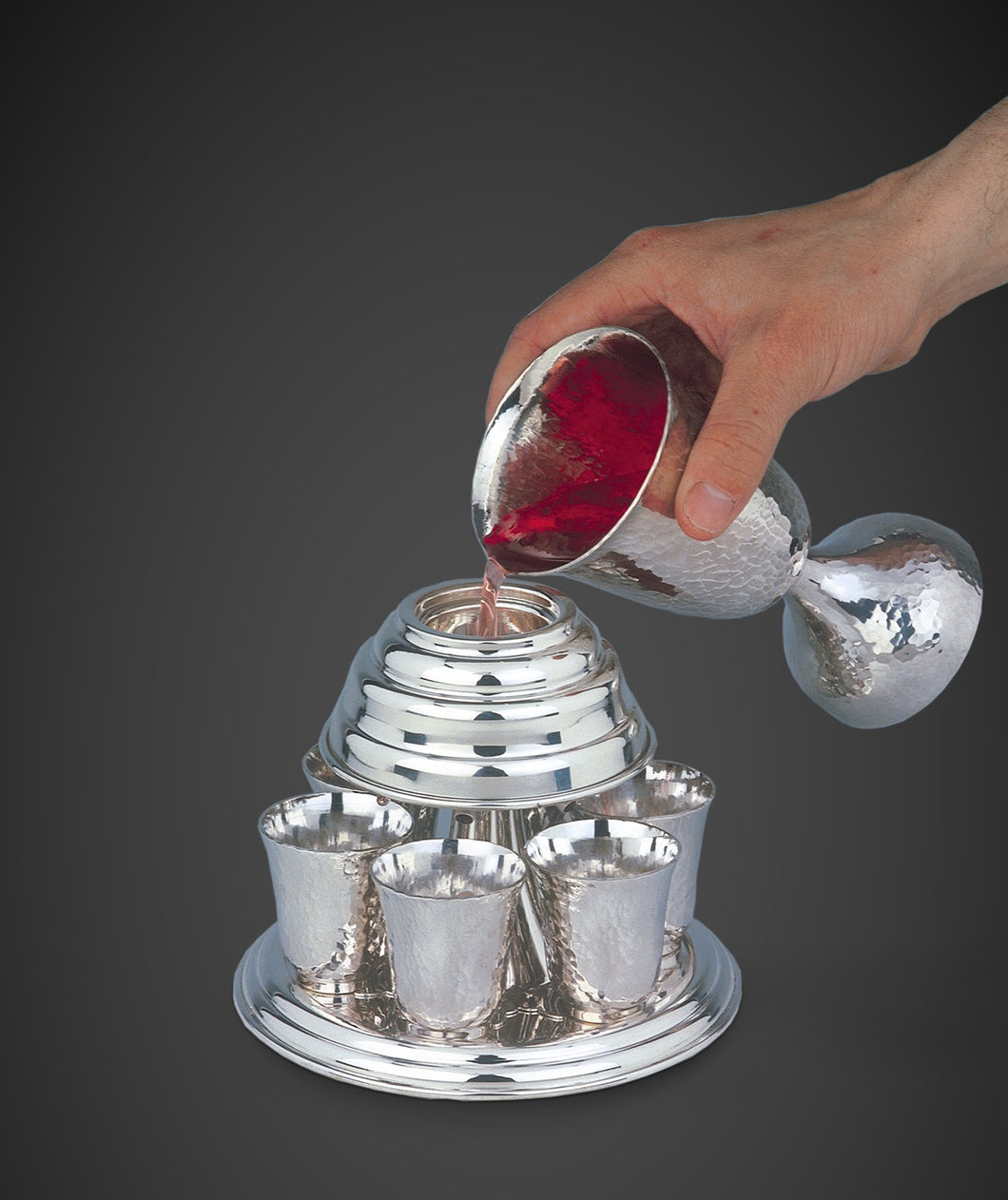 The traditional fulfilling Cup
Regular price $5,021.00 Sale
#F-4
1994, US patent sterling silver
Height 27cm, Diameter 15cm
Limited edition, signed and numbered by the artistt
The artist created a two-tiered work, with the primary kiddush cup on the upper
level and a group of smaller secondary cups to be passed around the table on
the lower tier. Interconnecting funnels make it possible to pour wine from the
main kiddush cup directly into the guest cups without spilling a single drop. The
Fulfilling Cup (traditional model) is based on the traditional shape usually found
in kiddush cups. A conical cup rests above a stem and base. A funnel distribution
system connects the two tiers. By employing both hammered and smooth silver,
the artist achieves a sfumato effect in this work. The textured surface of the
hammered silver used for the predominantly vertical lines of the goblet and base
contrasts with the smoothness of the horizontal planes found throughout the work.
Each creation is signed by the artist and is available in a limited edition.