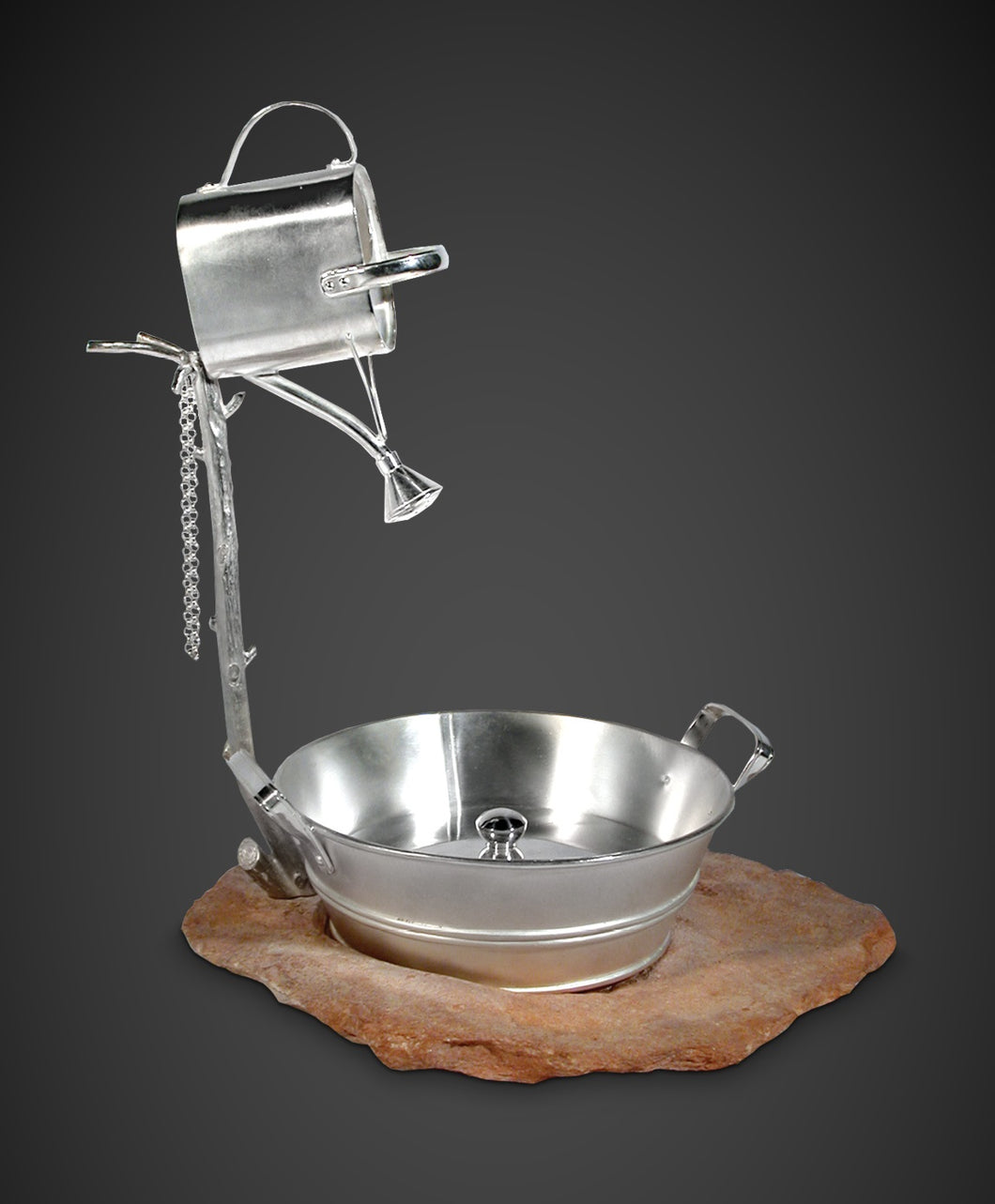 The Watering Can
Regular price $8,142.00 Sale
#WA-2
2002, sterling silver.
Height 22.5cm, Diameter14.5cm.
Limited edition, signed and
numbered by the artist.

The Watering Can Mayim Aharonim is a functional sculpture, a miniature
watering can that is suspended on a sterling silver branch. The water can fills
with water and can be tilted on its axle for easy use. The branch is rooted into a
rustic Jerusalem stone base. Nesting the base is a silver basin with an inner lid
for covering the impure water. The piece is part of the Urban Collection.
Each piece is signed and numbered by the artist and is available in a limited
edition.