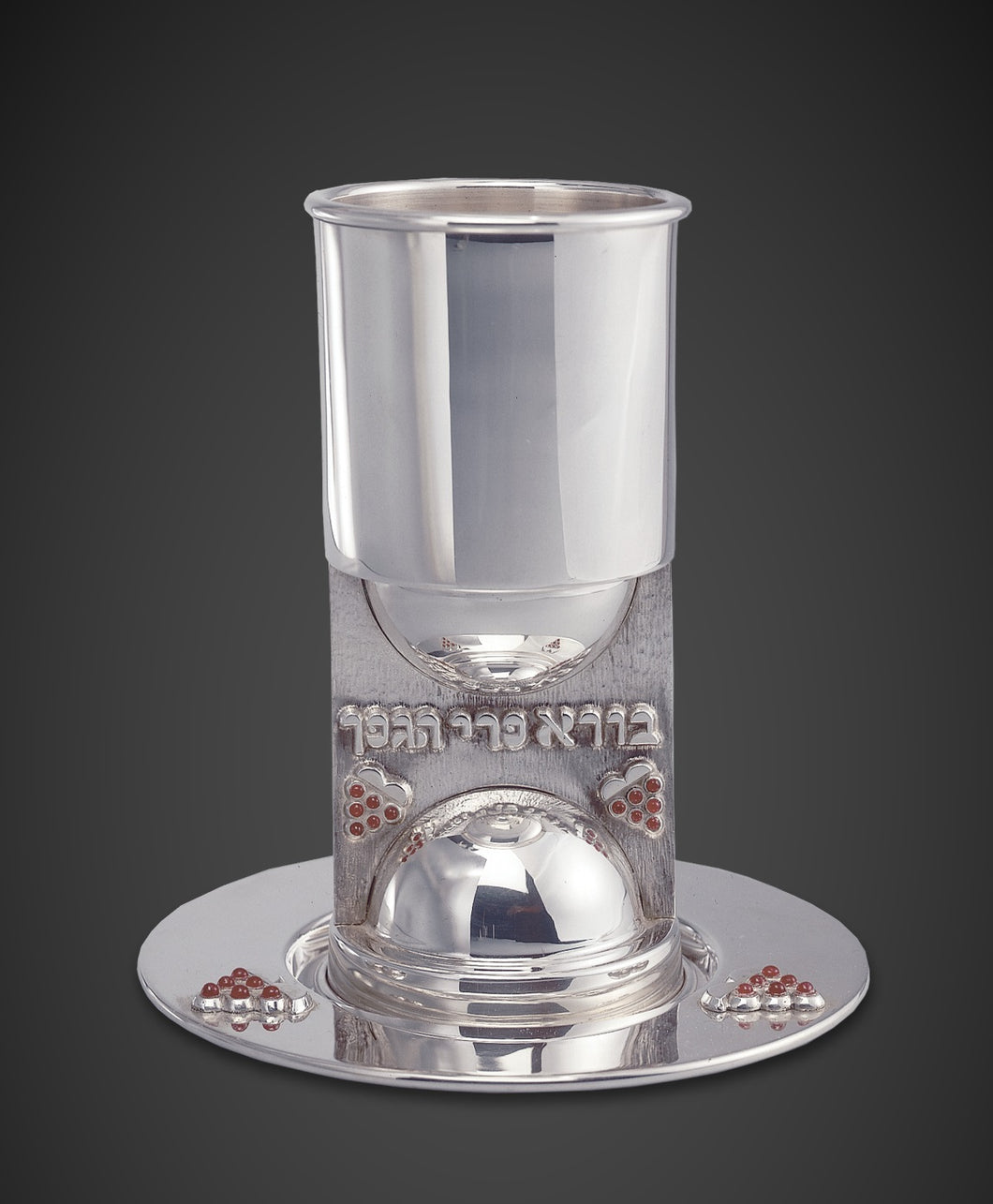 The Rubies Kiddush Cup
Regular price $2,171.00 Sale
#K-1
1995, sterling silver inlaid with rubies
Height 15cm, Diameter 7.5cm
Limited edition, signed and numbered by the artist

The artist has employed the clean lines of the modernists with the traditions
of the past. The goblet is composed of a cylinder cup with a semi-circular
underside. This shape is repeated in the base of the cup. The stem is a square
plane bisecting the half-circles of the cups' underside and base. The blessing
recited in the Kiddush ceremony is written in Hebrew characters. Flanking the words of the blessing are ruby-inlaid clusters of grapes. Each work is signed by the artist and is available in a limited edition.